Turkish GP 2021: How Many F1 Fans Will Be There in Attendance at Istanbul Park?
Published 10/02/2021, 9:47 AM EDT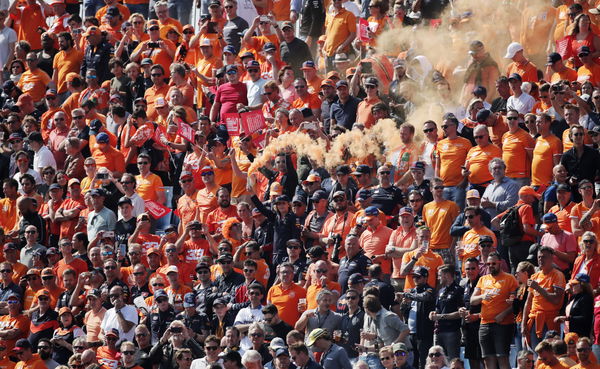 ---
---
Fans have played a major role in Formula 1, as highlighted by the silent races in 2020. The pandemic robbed the sport of the roars from the grandstands, the creative posters, and the overall environment of the crowds. However, as the situation betters itself, fans have made their return. Although F1 scrapped the  Turkish GP in June because of Covid restrictions; now, the grandstands will be ready for action.
ADVERTISEMENT
Article continues below this ad
The Turkish GP will have 100 thousand people in the circuit; strict covid restrictions surround the authorization of passage to the circuit. While the circuit can hold over 200,o00 people, organizers are prioritizing Covid safety precautions.
ADVERTISEMENT
Article continues below this ad
The race in Istanbul was initially scheduled for the month of June. However, the UK had restricted travel to the country, the event was canceled. Now, Chairman Vural Ak looks forward to welcoming the crowds to Turkey. "We will host 100 thousand people by applying the highest level measures. There is a great interest in the race from abroad, especially after England removed Turkey from the red list."
After the 9 year hiatus and the empty 2020 race, 2021 also presents a financial boost to the economy. Vural Ak added, "With this event, which is an invaluable opportunity for the promotion and prestige of our country, we also expect to make an economic contribution of more than 100 million dollars to our country."
Turkish GP to be a big event
Besides marking the capacity of the crowds, Vural Ak also announced his surprise plan for the fans over the weekend. " Our guests will experience both the excitement of Formula 1 and other surprises we have prepared for the participants for 3 days."
ADVERTISEMENT
Article continues below this ad
Ticket holders will also witness additional events following the Turkish GP. "As another surprise at the end of Formula 1 weekend, we added the Intercity Cup races, one of the biggest automobile sports events of our country, to the same weekend."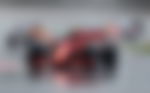 What has now evolved to be a three-day motorsport festival, the Intercity Park may become another Zandvoort-like rager. "Besides the F1 race, there will be Intercity Cup races where 60 Turkish athletes compete, F1 Fan Zone events, various shows and shows, children's events and concerts."
ADVERTISEMENT
Article continues below this ad
As fans make their way to a weekend of Turkish delight, the rest of the world will tune in to what is purported to be an exhilarating rainy race on Sunday.
Watch this story: Wives & Girlfriends of Current F1 Superstars