Turkish GP 2021 Weather Forecast: Rains Likely to Stay Away From Istanbul Park During the F1 Race?
Published 10/07/2021, 5:51 AM EDT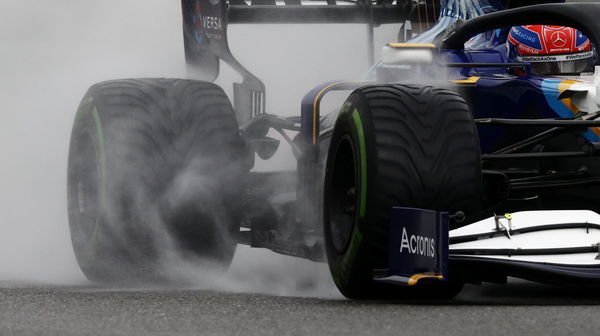 ---
---
The entire F1 community has undeniably been on a rollercoaster this season, thanks to the untimely arrival of rains. While fans praying for such gloomy weather is more like the tradition in F1, it took a wild turn after the Belgian Grand Prix where the race was bizarrely canceled after 4 laps behind the safety car.
ADVERTISEMENT
Article continues below this ad
And then arrived the Russian Grand Prix, where rains were set to wreak havoc over the main race. But, that wasn't the case in the end, as Sochi welcomed the drivers to a warm sunny afternoon, only for the dynamics to change, just 5 laps away from the chequered flag.
The teams who had their eyes on the radar gained an advantage of the changing weather while the teams napping paid a rather heavy price. Well, a similar race weekend could be on cards at the Turkish Grand Prix.
ADVERTISEMENT
Article continues below this ad
Weather during the F1 qualifying at Istanbul Park
As expected, weather models are finding it hard to come to a consensus over rain prediction on Saturday and Sunday. Let's exclude Friday out of this, as both FP1 and FP2 will most likely take place under bone-dry conditions.
Looking at Saturday, rains are predicted over FP3 but are likely to clear up by the time F1 arrives at qualifying. Hence, a dry qualifying session unlike in 2020.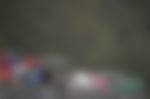 Temperatures will remain sub 21°C, and while rains are unlikely to play a part in this session, winds definitely will. Weather models are anticipating a breezy Saturday afternoon, with gusts up to 25 km/hr.
Hence, the fact that Istanbul Park has multiple high-speed corners, such windy conditions will play a huge role in adding an element of excitement.
Weather at the Turkish Grand Prix
Moving onto the main event on Sunday, a similar trend might unfold, with rains in the morning, which will gradually slow down as we head into the afternoon. So, another dry session during the main race!
However, that doesn't necessarily mean that it won't be a tricky afternoon for the drivers. Why you might ask?
ADVERTISEMENT
Article continues below this ad
Well, although rains will go into hiding, conditions are expected to be even windier on Sunday compared to Saturday. During the race, wind speed is likely to be around 25 km/hr, with gusts rising up to 35 km/hr.
ADVERTISEMENT
Article continues below this ad
Overall, a repeat of the 2020 Turkish GP is highly improbable, with rains remaining reluctant to show up during the weekend. Nevertheless, a circuit like Istanbul Park hardly needs the weather to make a race weekend exciting. So, are we in for another electrifying Grand Prix at Istanbul Park?
Watch Story: Biggest Pitlane Mishaps Featuring Hamilton, Raikkonen & Verstappen