Turkish Grand Prix: Is Istanbul Park a Good F1 Track?
Published 09/29/2021, 10:09 AM EDT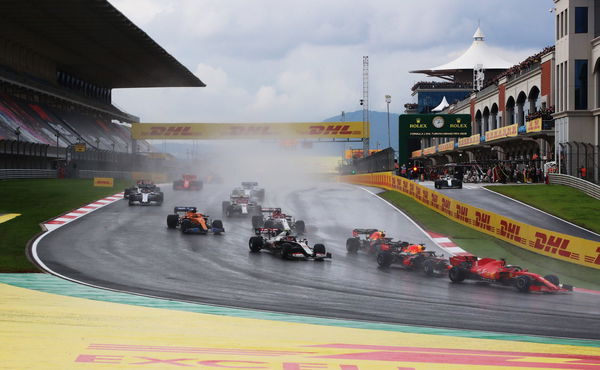 ---
---
Istanbul Park is arguably one of the fewest circuits on the current calendar to have a rather short history of F1 races. However, in that short span, it has managed to offer some breathtaking races, with the latest of such Turkish Grand Prix unfolding in 2020.
ADVERTISEMENT
Article continues below this ad
Even former F1 CEO, Bernie Ecclestone, once reckoned Istanbul Park to be the "best race circuit in the world."
So, what makes this track so special?
ADVERTISEMENT
Article continues below this ad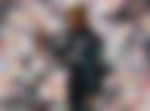 Well, the track offers what every F1 fan yearns for: overtaking. This particular circuit has abundant overtaking opportunities, including the short-yet effective straight following turn 8, the massive straight between turn 10 and turn 12, and finally, the main straight.
Also, like Spa, Monza, and Silverstone, Istanbul Park is an anti-clockwise circuit, which often makes conditions tricky for the drivers and the cars. Is that it?
Definitely not! The list goes on.
Trickiest corners of the Istanbul Park
Turn 8, nicknamed Diabolica – a flat-out left-handed multi-apex section. This corner is much like Silverstone's Maggots and Beckets, and Spa's Eau Rouge-Raidillon. Turn 8 also perfectly describes the immense downforce the current-generation Formula 1 cars manage to produce.
Then there's turn 1. The main straight witnesses a sharp dip in altitude as it arrives at the left-handed corner. This turn is quite similar to turn 1 at Sao Paulo, which also goes downhill into the left-handed corner, before coming across a rather high-speed right-handed turn 2.
During race starts, turn 1 of the Istanbul Park can prove to be quite tricky for F1 drivers, especially if the tires aren't up to optimum temperature; a fraction of delay in braking could lead to utter chaos.
Will Turkish Grand Prix continue to be a part of the F1 calendar?
This is the only downside of Istanbul Park. F1 has a rather infamous history of incredible circuits backing out only because of financial complications. For instance, there is the remarkable Buddh International Circuit, which hosted the Indian Grand Prix between 2011 and 2013.
ADVERTISEMENT
Article continues below this ad
Well, Istanbul Park drops into this particular category as well. Turkey built this exhilarating circuit in 2005 only to host a measly seven race weekends before falling back into the darkness. After eight years of absence, the pandemic arrived as a blessing in disguise to revive F1 action on this circuit in 2020.
ADVERTISEMENT
Article continues below this ad
And now, the next race is scheduled for October 2021 as well, but only as a replacement for the Singapore Grand Prix. So, will Turkey continue to be a backup for other Grand Prix events, or will it finally find its own spot on the calendar from 2022?
Watch Story: When F1 Drivers Had a Blast on Top Gear Featuring Hamilton, Vettel & Ricciardo