REVEALED: Why Max Verstappen's Tire Blew Up in Imola
Published 11/13/2020, 8:24 AM EST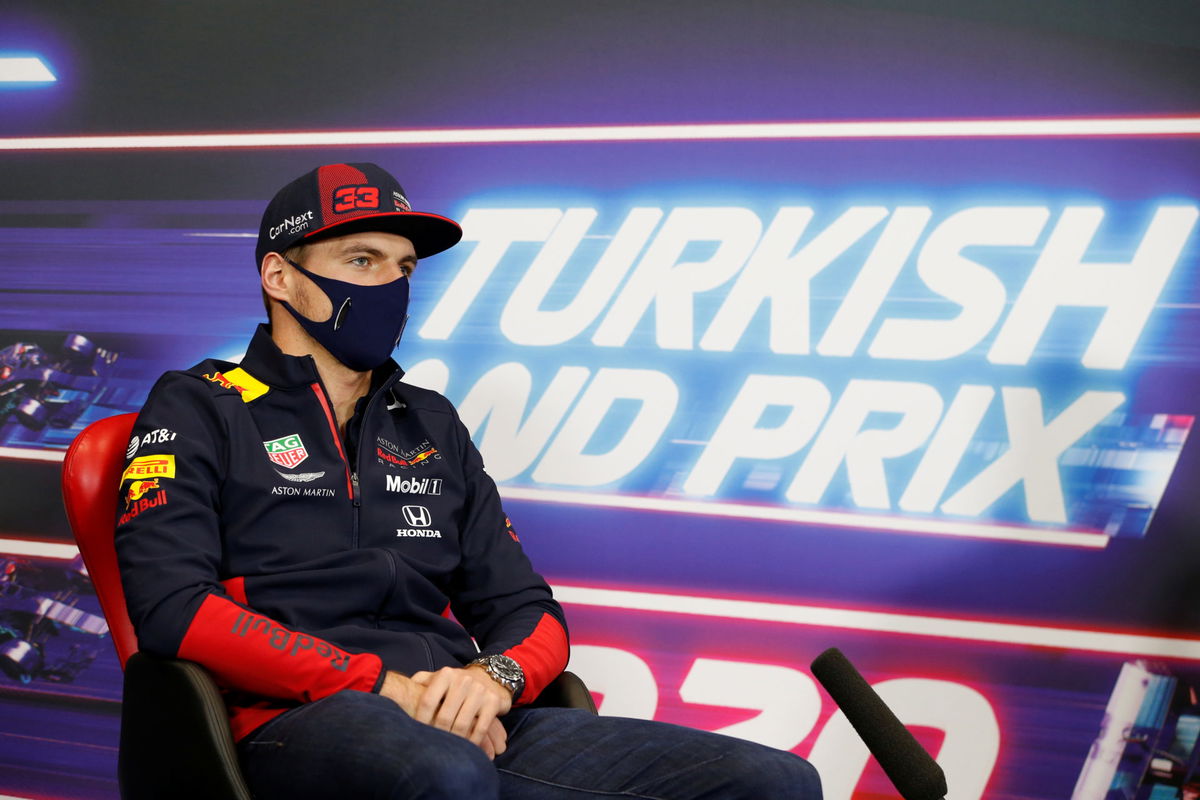 ---
---
Max Verstappen has been the lone challenger to the Silver Arrows this season. The Dutchman has been pushing the Mercedes drivers to their limit, splitting them in almost every race. It was the same story at the Imola GP until Max Verstappen had to retire his car.
ADVERTISEMENT
Article continues below this ad
It was a Mercedes first row lockout followed by Max Verstappen at P3. During the race, Valtteri Bottas ran over some debris that impacted his speed offering Max Verstappen the opportunity to overtake Bottas with 20 laps still to go.
Verstappen seemed all set to finish the race at P2 for the 6th time this season; however, a surprising tire blowout sent the Dutchman spinning off the track into the gravel at the Villeneuve chicane.
ADVERTISEMENT
Article continues below this ad
Following the incident, Pirelli immediately launched an investigation into the issue and concluded the cause. The
report
concluded,
"Cuts in the tread and sidewall of Verstappen's hard tyre were the cause of his retirement."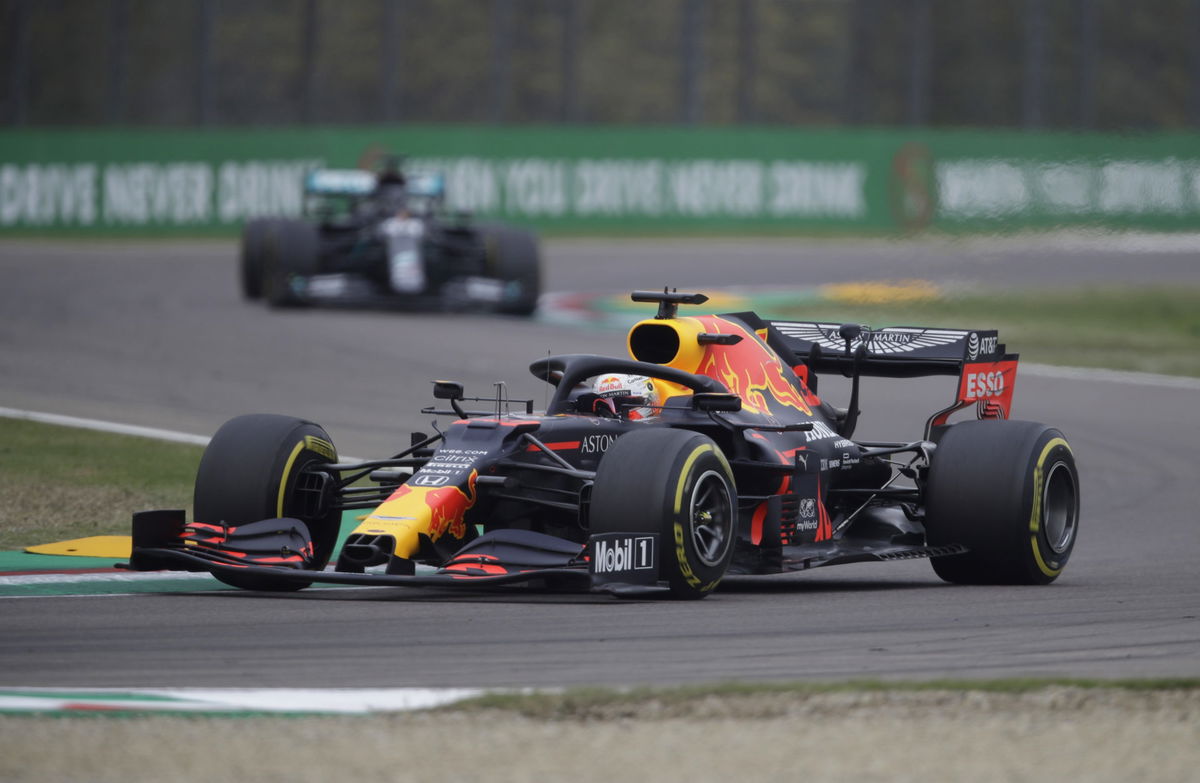 Max Verstappen's tire failure investigation's findings
Mario Isola, Pirelli's Head of F1 and Car Racing, confirmed the result of the investigation into Verstappen's retirement ahead of the Turkish Grand Prix.
ADVERTISEMENT
Article continues below this ad
He stated that the investigation was done on the tire and the parts of the tire that they were able to collect as a priority. He said, "We found some cuts on the tread and the sidewall, both inside and outside.
"We believe that the reason of the failure was damage on the centre of the tread that caused the damage on both the belts and the carcass plies, so the belts started to detach following this damage and at a certain point when the carcass was not able to keep the load, we had the deflation that everybody saw on television," explained Isola.
Isola clarified that the findings and analyses were shared with the FIA and the team, along with the evidence. There were challenges of analyzing a tire that was in pieces. However, the tire was immediately sent to Pirelli laboratories in Milan.
ADVERTISEMENT
Article continues below this ad
A second position at Imola would have closed the gap between Verstappen and Bottas on the Drivers' Championship. Bottas is currently at P2, 35 points clear of Max Verstappen.
More from EssentiallySports on Emilia Romagna Grand Prix