"Whoever Did That Should Be F**king Banned"- How Grosjean, Sebastian Vettel and Other F1 Drivers Reacted to Mugello Carnage
Published 09/14/2020, 2:34 AM EDT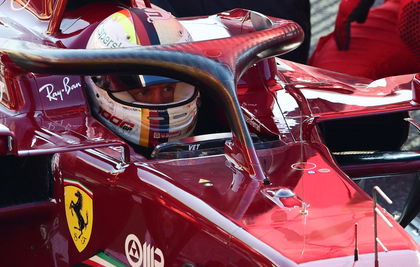 ---
---
If Monza was engaging to watch, Mugello was absolute madness. The Tuscan GP saw a whole lot of action in the very first lap of the race. Gasly and Verstappen were knocked out after getting rear-ended, while Sebastian Vettel suffering front wing damage.
ADVERTISEMENT
Article continues below this ad
The safety car was then out on the track. And while it did regulate and re-organize the traffic for a few laps, chaos ensued just as the race was about to re-start.
ADVERTISEMENT
Article continues below this ad
Carlos Sainz, Kevin Magnussen, and Antonio Giovinazzi were among those affected by Latifi's instant acceleration. Magnussen was ready to zip past Ocon and Russell when he got caught in the crossfire.
His engineer was heard saying, "Remember, mode race start for the restart. Russell is ahead on C2 and Ocon is on C3." But just as he was about to pick up the pace, Latifi's Williams barged into his Haas.
Sebastian Vettel's focus only on strategy
There were, however, a few drivers who just about escaped the crash. But understandably, they were unhappy with the sequence of events. Romain Grosjean of Haas was particularly vocal about it.
He said, "That was f**king stupid from whoever was at the front. They want to kill us or what, f**king hell. Whoever did that should be f**cking banned." 
Russell and Raikkonen also escaped from the accident area, with the latter having a view from behind. The Finn turned left by virtue of his reflexes and made his way through the debris on the track.
ADVERTISEMENT
Article continues below this ad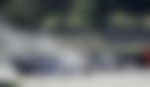 Sebastian Vettel remained unharmed as well. With him going on the right side of the track, he was a little further away from the accident. His mind, however, was focused on potential strategy after hearing about the red flag.
He made his point clear via the radio stating, "Yeah you can also consider (soft tires). I don't know how long we are going. But at some stage to change the soft tires."
ADVERTISEMENT
Article continues below this ad
The idea from Sebastian Vettel's end was to probably get on a set of medium tires. With the durability by his side, he could challenge the likes of Russell and Raikkonen in front and then claim the advantage.