Mercedes, Lando Norris, and Other F1 Drivers Tease George Russell Over Shirtless Instagram Post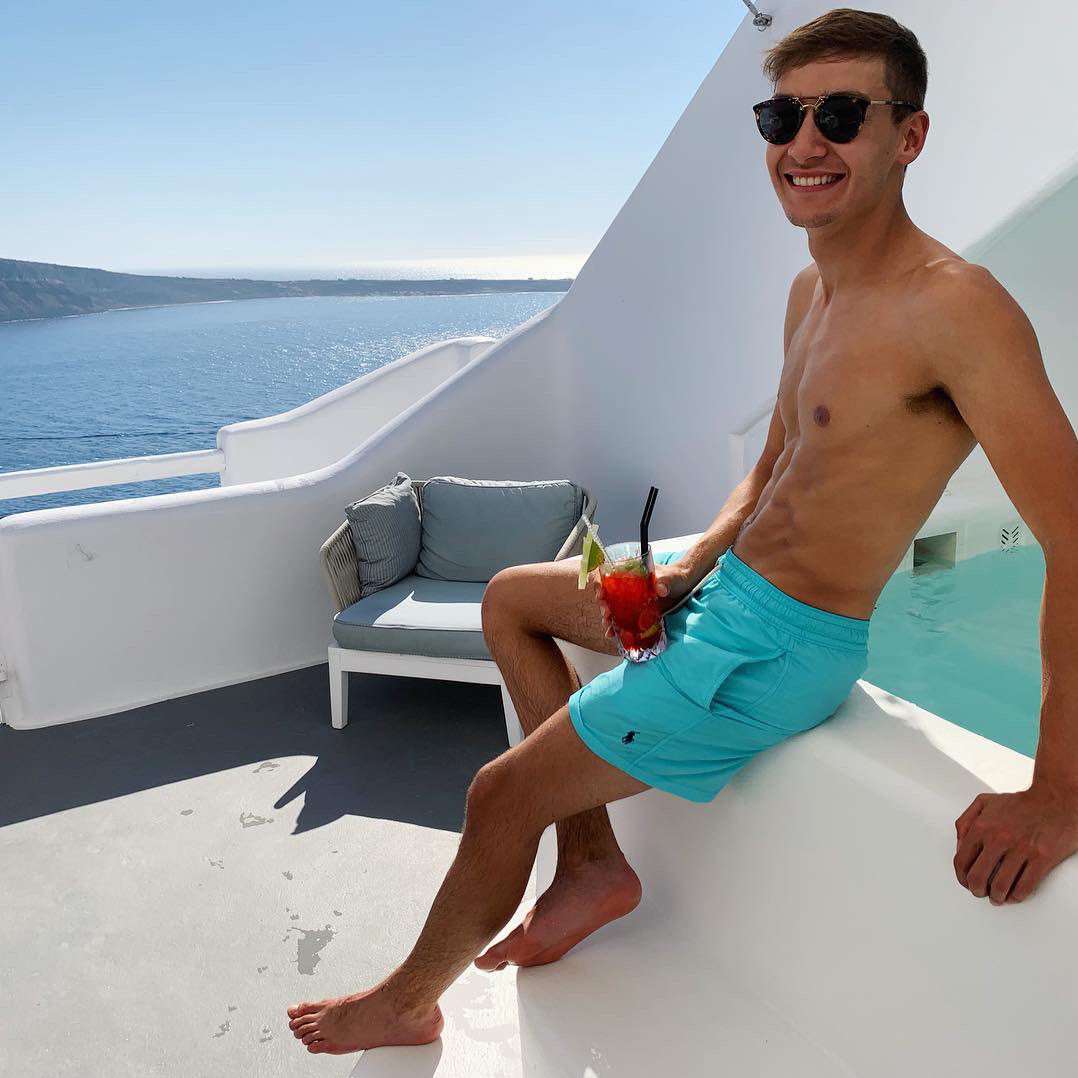 The city of Florence gears up for the Tuscan Grand Prix on Sunday. The ambiance around the grid is tense after the surprising Monza Grand Prix. Nonetheless, we have George Russell to cool our nerves with his shirtless display on social media.
The post on Instagram shows the Williams racer posing shirtless in his room. The particular post has attracted many of his competitors on the track to share their views on the post. What followed in the comments section will make you 'roll on the floor laughing'.
The Funniest Replies to George Russell post
Nicholas Latifi, his teammate at Williams expressed his shocked and amused state in which he is now with the young racer. He replied to the post saying," And this is what I have to put up with"
To start with racers from other teams, we have Checo from Racing Point. In the entire string, his comment was the funniest. In regard to the post, Perez commented,"Which app do you use?" Checo mocks the young Williams racer, suggesting that the chiselled physique is fake. Though it was a simple reply, it had received a huge number of replies and further suggestions.
I'm just here for the comments tbf pic.twitter.com/z9pCoTuT32

— soph (@sophwebsterxx) September 11, 2020
Williams Racing replied, "It's happened again…." making it clear that Russell is popular in the practice of posing shirtless. In spite of the racer failing to secure points for his team after taking a P14 at Monza, Williams' sarcastic reply lightens the air around.
To quote a bunch of other racers, Red Bull's Alex Albon chided the racer to wear a shirt always, again in a sporting manner. To add on, Lando Norris replied with the 'pukish' emoji
Another user tweeted, "There is more fat on my ankle alone than your entire body" further mocking Russell's lean figure. Though the comments and replies seem very offensive, their basic intention was to initiate mirth and fun
We see how the user says that he is having a gala time at the comments section and we are sure you will enjoy them as well.
Read More George Russell Jokes About Claire Williams' Replacement Following F1 Exit