"Not Here to Gamble"- Sebastian Vettel Highlights a Major Flaw in Monza and Mugello F1 Races
Published 09/16/2020, 8:33 AM EDT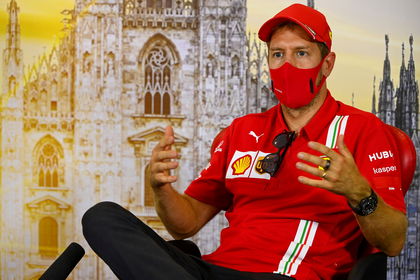 ---
---
This weekend's Tuscan Grand Prix was quite an eventful race. Fans witnessed multiple crashes, 8 DNF's, two red flags, and effectively 3 race starts. While that certainly made for an adrenaline-filled 2 and a half hours of action, not everyone was happy about it. Ferrari driver Sebastian Vettel was one such person.
ADVERTISEMENT
Article continues below this ad
The 4-time World Champion, who ended the race with a solitary point, felt 3 standing starts were a bit of an overkill. He said (translated by Google), "I think that's good for the show. But it certainly is not fair."
According to Vettel, the greater the number of restarts in a race, the greater is the luck factor involved. "Suddenly we are starting with 40 kilograms (of fuel). That has an enormous effect and is unknown to everyone.
ADVERTISEMENT
Article continues below this ad
"Some will get it right, some won't. It's just one lottery, and we're not here to gamble. We're here to see who's the fastest."
Vettel's point does make sense, but there aren't too many alternatives to a standing start. For a professional F1 driver, one would expect that they'd be able to get a good start more often than not.
Besides, the lottery system benefitted Vettel otherwise, he wouldn't have made it into the Top-10.
Sebastian Vettel not happy to have started on the dirty side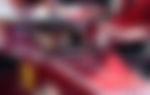 The soon to be Aston Martin driver wasn't pleased to be starting off on the dirty side yet again. Vettel wants the FIA to come up with a different solution that will give all drivers an equal chance when the race begins.
ADVERTISEMENT
Article continues below this ad
He said, "Here the vehicles on the left – in Monza it was on the right – had a clear disadvantage. As long as we can't build cars with which you can overtake, we have to make do with other solutions."
A rolling start could perhaps be looked at, but that is unlikely to solve the problem of giving everyone a better chance to overtake in the event of a restart. However, it could decrease the kind of crashes that we saw last weekend.
However, the FIA's Race Director, Michael Masi, doesn't seem to have a problem with standing starts, at least when it comes to the topic of safety. He said, "To be honest, they are all equally safe. I think people might look at some things a little too isolated."
ADVERTISEMENT
Article continues below this ad
As things stand, Masi has made it pretty clear that in the event of a red flag in Sochi (27th of September), we'll definitely be having a standing start.