"There's No Point Whining"- Valtteri Bottas Justifies Controversial Restart That Caused Major F1 Pileup
Published 09/14/2020, 6:49 AM EDT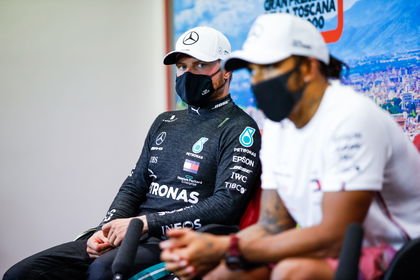 ---
---
Valtteri Bottas probably had one of the best starts in his career as he pulled away from Lewis Hamilton at the start of the race. But the incident that happened during the safety car restart hampered his race.
ADVERTISEMENT
Article continues below this ad
There were two other standing starts where he could have jumped ahead of Lewis Hamilton, but it just did not work out. Later, during the post-race interview, he took no blame for the huge crash that happened at the back. He also asked the drivers to stop "Whining" about it.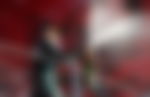 The Tuscan Grand Prix witnessed not one, but two red flags during the race. The second one sparked some discourse within the paddock about the safety car procedure.
ADVERTISEMENT
Article continues below this ad
Valtteri was still strolling after crossing the safety car line as he felt the drivers behind could get a slipstream. Considering the length of the straight, he could end up losing his place to Lewis.
The drivers at the back were not aware of that and were up to full racing speed. By the time the drivers made sense of Bottas' strategy, it was too late as they drove into the drivers in front of them and making a huge mess. The stewards stopped the race, considering the debris the crash left behind.
During the post-race interview, the interviewer asked Valtteri if he could weigh in on the recent changes during the safety-car restarts. "We're allowed to race from the control line, which has been there for a while, I think.
"Just the difference this year has been the safety car. They are putting the lights off too late. So you can only build the gap pretty late on," said Bottas.
Valtteri Bottas curious to know why the safety car lights were not off nearing the main straight
ADVERTISEMENT
Article continues below this ad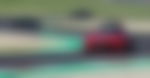 Bottas cleared the fact he was not at fault."So of course when you're in the lead you try to maximize your chances and I'm not at all to blame for that. Everyone can look at everything they want for it. I was doing consistent speed until I went," said Bottas.
"So the guys behind who crashed because of that, they can look in the mirror. There's no point whining about it. It's just that FIA or FOM, I don't know who's deciding what's happening with the safety cars but they're trying to make the show better by turning the lights later, so we can't build a gap early and then go like the corner before the race start," said the Finn.
ADVERTISEMENT
Article continues below this ad
"They in the main straight, so maybe it's time to think if that's right and safe to do so,". Lewis Hamilton too supported Bottas' opinion during the interview and considered it to be a "bit over the limit".