WATCH: Daniel Ricciardo Reveals a Whacky Helmet for Mugello, Sainz and Norris Troll Him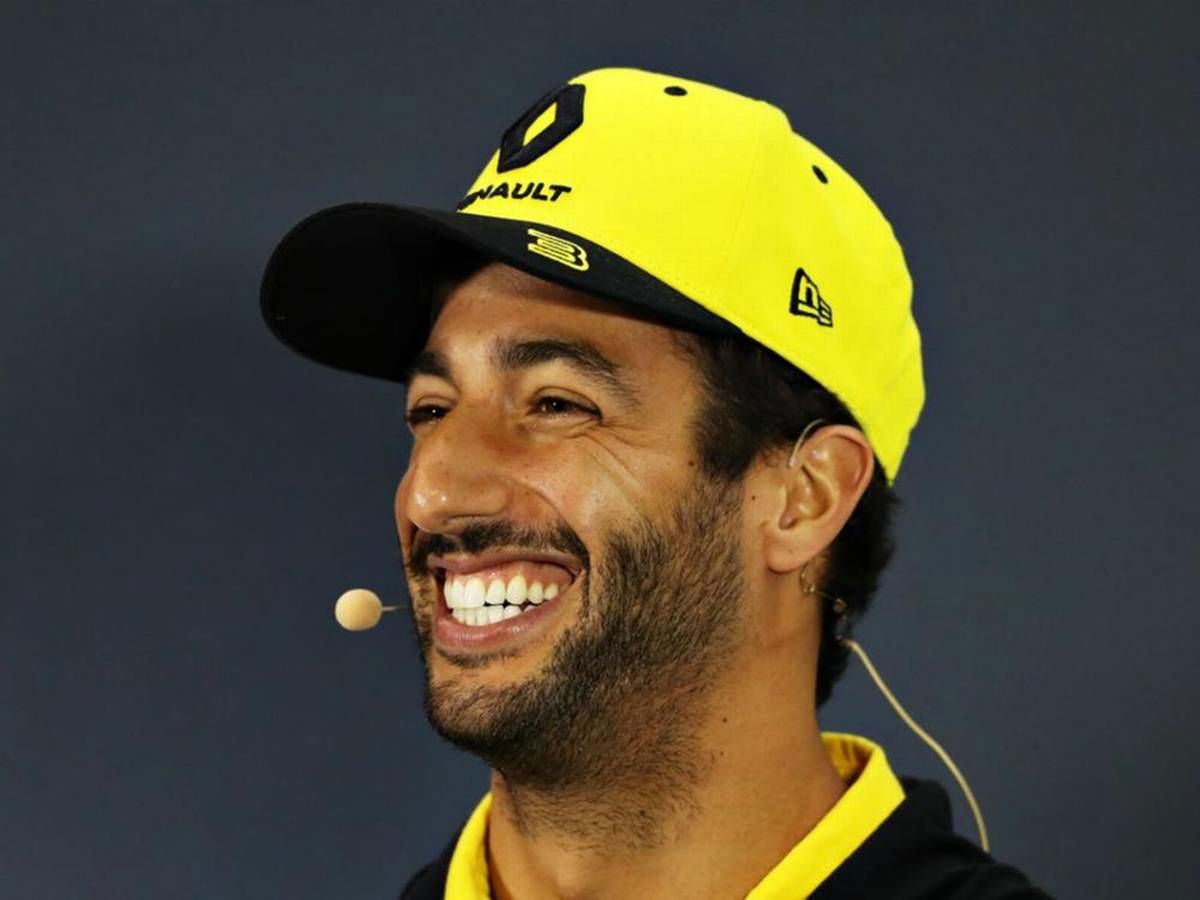 Whether it is on the track or off it, Daniel Ricciardo is always one for class and style. The Renault driver took to Instagram and posted a video showing off his new helmet ahead of the Tuscan GP. He was heard saying, "It is wild, whacky, extreme and I love it. So thanks for the inspiration Rossi Valentino, and let's go get her this weekend". Ricciardo has sported multiple helmets in the past with different designs, but he will be hoping this one brings good luck ahead of the race at Mugello.
[youtube https://www.youtube.com/watch?v=an3sf1DKX50]
He follows Charles Leclerc in getting a customized helmet for this weekend. The Ferrari driver had posted an image of his helmet on Instagram, themed around the 1000th GP of his team. It is inspired by the layout of the memories of many races over its long history. Leclerc's post was titled "A special helmet for a special race".
Daniel Ricciardo's Helmet Disapproved By His Future Team's Drivers!
The McLaren boys causing trouble on Ricciardo's Insta 😂 #TuscanGP pic.twitter.com/sEBj1bC2CB

— WTF1 (@wtf1official) September 10, 2020
Everyone in the F1 community knows that Lando Norris, Carlos Sainz and Daniel Ricciardo are among some of the colorful characters. They share a lot of banter and poke fun at each other with some funny comments time and again. And even this time, the situation was no different. In what was an immediate response to Ricciardo's video, both the current McLaren drivers posted "s***" emoticons. The Australian driver responded with the reply 'children' to Norris and Sainz. It Is certainly safe to say that both drivers did not particularly approve of Ricciardo's helmet!
Though it is all fun and games for the time being, these very drivers will be focused slotting into their cars on Friday. Norris and Sainz both enjoyed good weekends at Monza, getting P2 and P4 respectively. They will look to build upon that result at Mugello as well. By contrast, Ricciardo will personally want to do even better with his Renault car after a P6 last time around. Despite coming close on a few occasions, he has not gotten a podium finish so far this season. Here is hoping that helmet brings him better luck – possibly en-route a podium finish.