Twitter Condemns 'Toxic' Max Verstappen Fans Amidst Ridiculous Hate for Lewis Hamilton at Hungarian GP
Published 07/30/2022, 2:03 AM EDT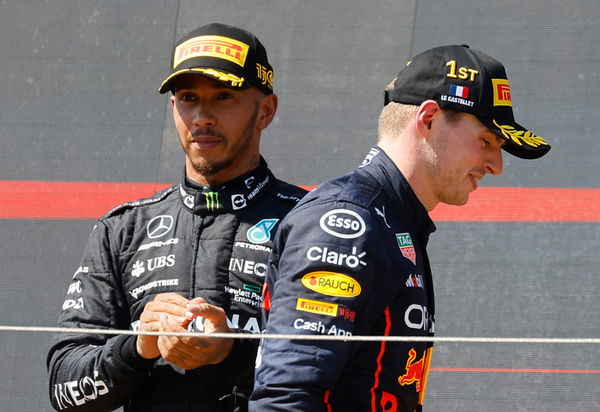 Lewis Hamilton is certainly not popular amongst Max Verstappen fans. After sharing a rather troublesome relationship with the Dutchman, Hamilton remains severely disliked by the orange army. Further, even to date, Verstappen and the Briton do not leave a chance to take jibes at each other.
ADVERTISEMENT
Article continues below this ad
From making "apex" jokes to declaring "sensible" remarks, they are possibly not over last year. Their animosity from last year created a rift so profound that their fans even cheer on the rival driver's crashes. Undoubtedly inhumane, it ultimately represents the hostility between the two Goliaths of the sport.
ADVERTISEMENT
Article continues below this ad
Turns out, in a new video, a few Verstappen fans were spotted burning Hamilton's merchandise. The video consists of a guy who seems to be enjoying the sight of burning Hamilton's cap. It surprised Twitter that fans would go so far in disliking a driver.
who cares? Why is max responsible for fans wasting their own money… get a new hobby babe

— Forza Alex 🏎🏳️‍🌈 (@FormulaRacer420) July 29, 2022
Waste of 50 pounds that

— Chandler Seita 🇺🇸 (@chandlerseita1) July 29, 2022
thats just a waste of money and frankly too far when it comes to disliking a driver

— Dookie | Parsc (@Parscc) July 29, 2022
worst fans in f1 history.. this is embarrassing

— zorban 🇸🇪 (@zorban16) July 29, 2022
You go to a Grand Prix and you see some Lewis on same, buy it then go on to burn it? Jobless behaviour… Max Verstappen fans are making the sport toxic along with their racism.

— Alex (@AlexL96_) July 29, 2022
Thankfully, F1 was spared another year of vicious Hamilton-Verstappen rivalry after Mercedes lacked the pace. Red Bull has been way faster this year, with the Dutch Lion looking the most probable candidate to pick up his second world championship.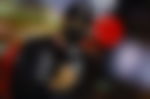 The Silver Arrows have shocked many with their performance, on the other hand. However, luck has favored them time and again, the latest race being a Mercedes double podium.
Plenty of Lewis Hamilton and Max Verstappen drama
ADVERTISEMENT
Article continues below this ad
None of this obviously stops Hamilton or Verstappen to make comments about each other. Silverstone, one of the most electric races of the year, saw Hamilton battle with Charles Leclerc. After the battle, Hamilton, with regards to last year's drama, said, "Charles did a great job, what a great battle. He is a very sensible driver, clearly a lot different to what I experienced last year,"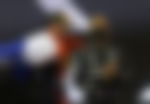 Verstappen later clapped back with a, "I think it's quite nice that, at 37 years of age, you can still learn how to hit an apex…" The duo also very visibly avoid each other and communicate rarely even during podium celebrations.
ADVERTISEMENT
Article continues below this ad
Watch This Story: F1 Drivers Fighting on Track
So, what do you think? Can Verstappen and Hamilton throw away what happened in the past at some point?