Twitter Explodes as 'Sir' Lewis Hamilton Finally Gets Knighted
Published 12/31/2020, 1:13 AM EST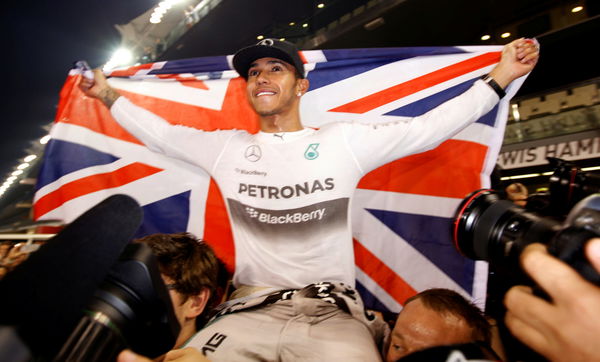 Lewis Hamilton has been one of the greatest British achievers in any sport around the world. Hence, following his record-equaling seventh world championship title, rumors started buzzing around the paddock that the Briton would be knighted as an honor to his achievements.
ADVERTISEMENT
Article continues below this ad
Well, it turned out to be true, as Lewis finally received his knighthood. As a result, he is no longer Lewis Hamilton. Instead, he is 'Sir' Lewis Hamilton.
The 35-year-old was finally added as a part of the UK's New year honors list. Alongside some of the greatest warriors who fought against the dangerous COVID-19, the list included some public figures as well.
ADVERTISEMENT
Article continues below this ad
Did Lewis Hamilton deserve the honor?
The incredible British driver joined Formula 1 as a full-time driver in 2007 and missed the title by a whisker in his debut season. However, he kept his morale up and made sure that he secured the title over the subsequent season in 2008.
Then, it was a tough middle phase with the McLaren Mercedes. Did that pull him down? The answer is a clear 'no'.
He made a life-changing decision, as he moved to Mercedes AMG F1, which was then an unpredictable team. The future could have gone either way. To his luck, it went in the right direction.
Consequently, his performances hit the roof in 2014 and haven't stopped till now. His teammate, Nico Rosberg, tried his best to beat him, but in vain. It just wasn't happening for the German, as Lewis was way too fast.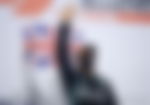 2016 became the year Lewis lost to Rosberg, which turned out to be only the second loss for him in the teammate battle. Since then, the Briton has commanded the entire grid.
Of course, rivals have come close but, in the end, never got past him. Hence, his career has to be one of the most astonishing careers in Formula 1. What's more? Well, he still has years in his hand. He is still looking strong and hungry for more titles.
Hence, it is only a matter of time before he jumps past the racing legend, Michael Schumacher, and places himself on the top as the greatest F1 driver.
Overall, a few opposed Lewis getting knighted. However, considering his mammoth achievements, Lewis thoroughly deserves this honor from his home country.
There were some incredible reactions to the news of Lewis Hamilton getting knighted. Take a look at some of them.
Twitter Reactions to Lewis getting Knighted
Imagine if commentators HAD to say

'Sir Lewis Hamilton'

In every single bit of racing action…

'AND DOWN THE INSIDE GOES SIR LEWIS HAMILTON'

— Matt Gallagher (@MattyWTF1) December 30, 2020
Great to see @LewisHamilton awarded a knighthood for his services to motorsport in The Queen's New Years honours list. One of the greatest F1 drivers of our generation who has always stood up for what's right, no matter the vitriol he receives.https://t.co/bqEebbTQYz

— Omid Scobie (@scobie) December 30, 2020
ADVERTISEMENT
Article continues below this ad
Whilst the whole honours list and royal family are anachronistic, I am so pleased that Lewis Hamilton has finally been recognised by this country for his amazing achievements both on and off the track.

Arise #SirLewisHamilton #TeamLH

— Florence Batt (@ILuvLewisHam) December 30, 2020
ADVERTISEMENT
Article continues below this ad