Twitter Goes Into Frenzy as Massa & Hamilton Awkwardly Discuss 2008 F1 Title Fight
Published 09/10/2021, 2:01 PM EDT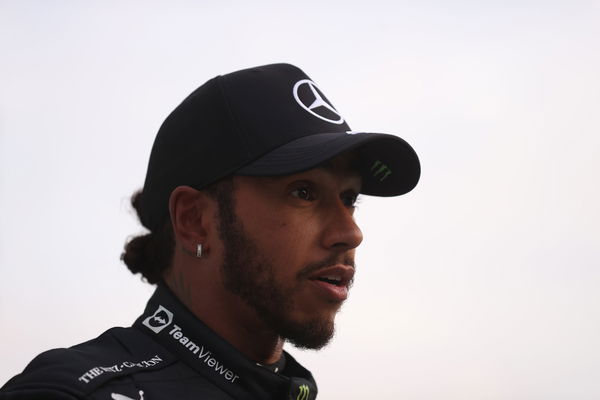 ---
---
Despite leading the pack through Q1 and Q2, Lewis Hamilton ended up losing the top spot to his teammate, Valtteri Bottas, during the final flying lap of Q3 at Monza. And the grid is officially set for the upcoming sprint race, where the drivers will be able to gain up to 3 points.
ADVERTISEMENT
Article continues below this ad
Of course, these points will be extremely handy for Hamilton, whose title fight with Max Verstappen seems to be going down the wire. Hence, citing the closeness between the duo, the post-qualifying interviewer, had an awkward question for the 7-time world champion.
It was none other than Felipe Massa, who himself lost his championship fight to Hamilton by a single point in 2008 at Sao Paulo. The Brazilian ended up referring to that particular moment during the interview.
ADVERTISEMENT
Article continues below this ad
What did Massa ask Lewis Hamilton?
During the interview, Massa questioned whether the 3 points from the sprint race could play a handy role in his title fight with Verstappen. In the process, he ended up rubbing his nose into the 2008 Brazilian Grand Prix.
"Do you think, 2008, you know, when the championship finished in the last race in the last corner by one point, do you think this sprint race, 3 points, can even be more important maybe for the fight again on the championship?" he asked.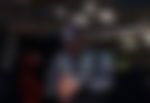 It was certainly shocking to see Massa holding onto the mic in the parc ferme. And it was even more shocking that he brought up that particular moment in the interview. However, his body language suggested that he was prepping to shoot this question at Hamilton following the session.
Twitter reacts to the awkward Massa-Hamilton encounter
This isn't surprising. The moment Massa came up with that question, F1 fans swarmed into Twitter to lay out their own opinions on the matter. Let's take a look at a few of them.
I think Massa's tone was set from the start knowing he would be asking Hamilton about 2008 and if the few points available in the Sprint can be crucial to the title fight come the end of the season #F1 #ItalianGP

— Chris Medland (@ChrisMedlandF1) September 10, 2021
Felipe Massa asking Lewis Hamilton about Brazil 2008 is not something I expected to see today.

— formularacers (@formularacers_) September 10, 2021
Lewis Hamilton explaining how every point counts in a title fight, while being interviewed by Felipe Massa, is unintentionally extremely funny. #F1 #ItalianGP

— Phillip Horton (@PHortonF1) September 10, 2021
Massa is interviewing Hamilton and talking about 2008 LOL

— ❄️The Confessor❄️ (@_DerBeichtvader) September 10, 2021
Felipe Massa interviewing Lewis Hamilton and asking questions about the 2008 title that he lost by 1 point is a next level pain #ItalianGP

— S A M U E L . K (@kkhsamuel) September 10, 2021
Massa, talking to Hamilton, just had to bring up 2008 and the fact that the championship was decided in the last race at the last corner! #F1 #ItalianGP

— Ankur Pramod (@AnkurPramod) September 10, 2021
I find it kinda funny on Massa asking Hamilton about how very important 1 point is in this year's tight championship battle, considering both of them have experienced losing a championship by a single point.. #ItalianGP

— aO (@hilmihisham) September 10, 2021
Big task in hand for Hamilton on Saturday
This is certainly not the kind of result Hamilton would have hoped for out of the qualifying session at Monza. Yes, P2 is a strong finish. But, this particular position on the starting grid isn't going to help the Briton in any way. Why you might ask?
ADVERTISEMENT
Article continues below this ad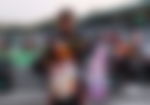 Well, two crucial factors; slipstream and starting from the dirty side of the track. Hamilton will have to defend against Verstappen and Ricciardo going into turn 1 during the race start on Saturday. And the fact that Monza has a long run down into turn 1 will make defending harder for Hamilton.
Along with no car to gain tow on, Hamilton will have to start from the dirty side of the track. Hence, the Briton is certainly going to struggle with a lack of grip at the getaway. Hence, amidst numerous downsides to P2, can Hamilton unleash his best version of defense to fend off threats from Verstappen and others?
ADVERTISEMENT
Article continues below this ad
Watch Story: Lewis Hamilton's Biggest F1 Crashes