Twitter Has a Meltdown After Red Bull Accidentally "Reveal" Verstappen's Teammate for 2021
Published 10/28/2020, 5:43 AM EDT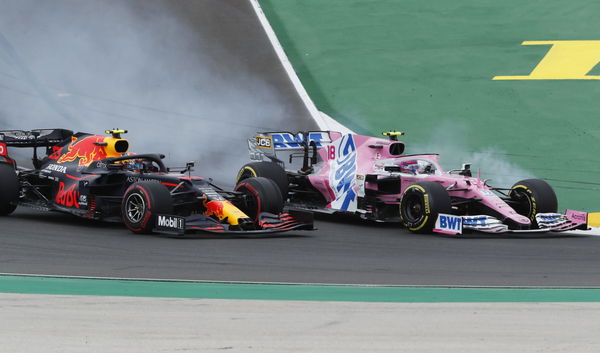 ---
---
The Red Bull Racing Team are under enormous pressure with respect to their driver lineup for the next season. Alex Albon is not living up to the expectations, and Max Verstappen's talent beckons a more challenging rival within the outfit.
ADVERTISEMENT
Article continues below this ad
Although the team is trying to work with Albon, the bosses have already started looking for probable replacements. The list features the likes of Sergio Perez and Nico Hulkenberg and Dr. Helmut Marko hinted that one of them may make to the cockpit next season.
Therefore, Red Bull will be keeping close tabs on both drivers. However, the team's Twitter handle keeps teasing the fans with riddles and word slips that make us go bonkers.
ADVERTISEMENT
Article continues below this ad
Recently, the team posted a quiz regarding the Portuguese Grand Prix. One of the questions in the quiz asked, "Who did Max make contract with on the opening lap."
Read that again. Yes, it should have been 'contact' instead of 'contract'. The teams keep taking slight digs at the fans, grilling them with their sharp humor.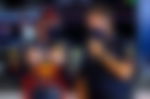 Twitter explodes to word slip in Red Bull Quiz on Instagram
After this slip, intentional or unintentional, Twitter erupted with fans reacting to the bizarre event.
No, please… Don't do it.
Don't give me hope.

— Roberto 🙂 (@R0B3RT0_C) October 27, 2020
Sergio to Red Bull Confirmed!!

Strange place to do it but Red bull have always done things a bit differently

— Michael Grimwood (@MichaelGrimwoo5) October 27, 2020
Well, that was the Milton Keynes team's sarcasm getting everyone to jump up in excitement. Although there has been no official declaration of the same from Red Bull, everyone has already imagined Checo perched inside the infamou
s RB16. The rumors have to take the blame. The manner is which the entire case of Perez was aging: everyone knew it was only a matter of time.
Sergio Perez single-handedly saved Racing Point in their times of distress and that too with a car that was not even close to the RB16s. Thus, if he gains the seat beside the Dutchman, he will certainly make Max Verstappen work for his spot of power on the team.
ADVERTISEMENT
Article continues below this ad
Yet, we cannot determine anything unless Dr. Marko deems it fit. Bringing a new driver on board is a decision with unfathomable implications; therefore, it is natural for him to take his time before deciding on anything.
He is aware that the future of the team is at stake and, as always, he would risk nothing. However, as far as the fans are concerned, they have already accepted Checo in the team.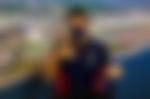 ADVERTISEMENT
Article continues below this ad