Twitter Mercilessly Mock Red Bull for Launching the Same F1 Car for the Millionth Time
Published 02/23/2021, 6:49 AM EST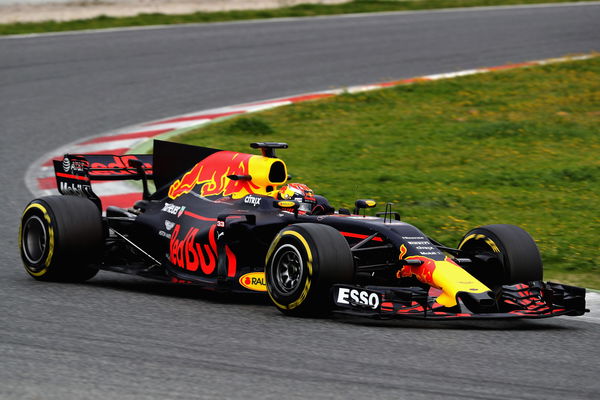 ---
---
Red Bull just launched their 2021 racing car livery. While there were some minor changes that we could identify, for the most part, the livery remains unchanged from the 2020 car design. Following the launch, the F1 community bombarded the tweet with comments about the similarity between the two cars.
ADVERTISEMENT
Article continues below this ad
Some striking changes that we could see were the sponsors on the car. Aston Martin having their own team coming back to the grid meant that their contract with the Milton Keynes team was terminated.
Telcel, a Mexican telecommunications company, was back on an F1 car, courtesy of Sergio Perez. Meanwhile, the 2021 car also displayed the Honda badge on the rear wing flap.
ADVERTISEMENT
Article continues below this ad
However, the color of the car and its overall design remain unchanged to a large extent. Thus, follows the fury of the fans hoping for significant changes pinning hopes on several teaser liveries of Red Bull.
Every year I think maybe this year Red Bull will tweak the livery just A LITTLE

Every year I'm wrong

— Matt Gallagher (@MattyWTF1) February 23, 2021
Matt Gallagher for WTF1 expressed his disappointment at Red Bull's livery launch while other accounts on Twitter shared their lack of excitement.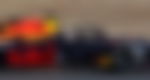 The Red Bull 2021 livery compared to the 2020 one
Admittedly, the livery has a clean design, gives their sponsors good exposure, and looks very cool. However, that is exactly how one would describe their last livery; One has to look very closely to spot any differences, if there even are any.
Here's a post by Chris Medland, an F1 reporter, sharing a picture of Red Bull's 2020 livery and their 2021 livery. Fancy a game? The Jigsaw Killer in the next Saw movie series will ask individuals to spot the difference between the two cars.
ADVERTISEMENT
Article continues below this ad
The hype surrounding car livery launch is all about whether there will be a change in their previous design. It's a tricky decision from a brand identity management perspective.
However, AlphaTauri, Red Bull's sister team, made some significant changes to their livery, and thus, their launch was very well received by the Formula 1 community. Maybe, the sister team increased F1 community's expectations which Red Bull did not live upto.
Not to worry, we still have a few launches lined up that will, hopefully, blow your socks off. Alpine F1 and Mercedes have scheduled their launch for March 2, 2021. If the French team won the F1 community through their winter livery and Mercedes just dropped a teaser to gain massive curiosity.
ADVERTISEMENT
Article continues below this ad
Do let us know if you could spot any difference in the Red Bull livery.