Twitter Takes Pleasure From Red Bull's Pain After Honda Drops a Bombshell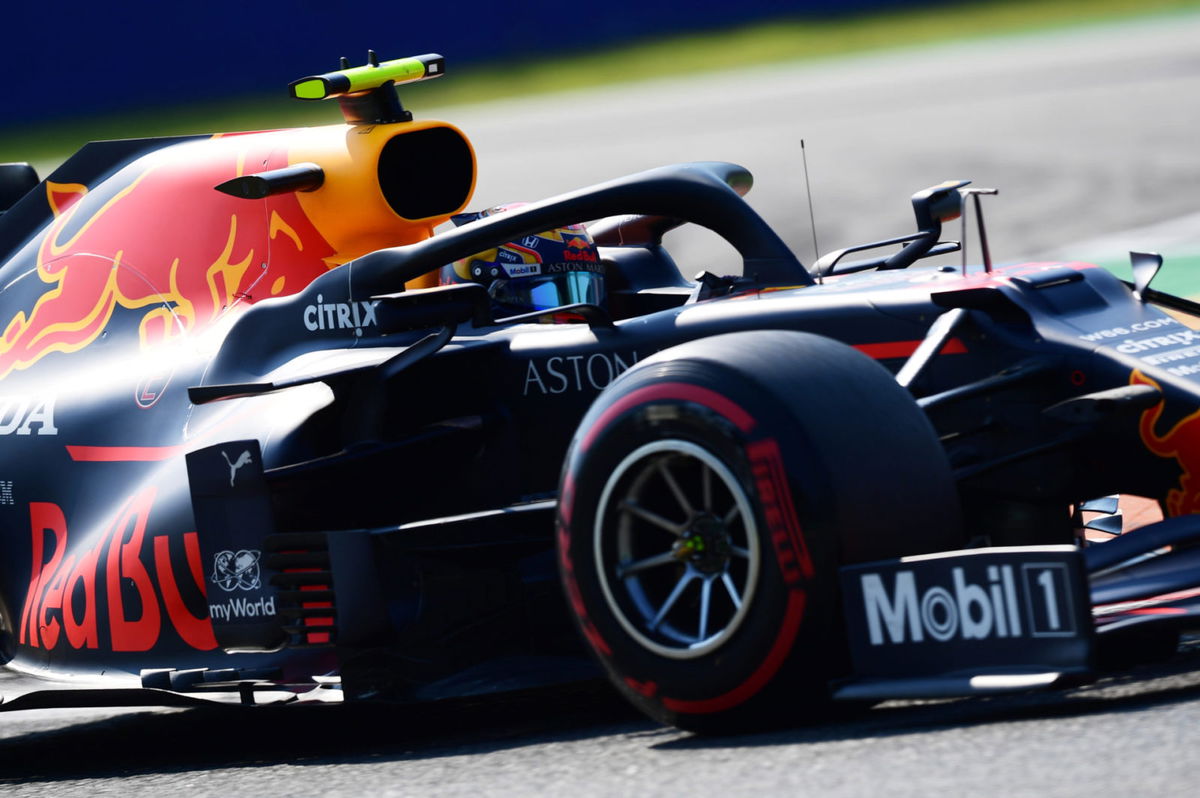 https://twitter.com/Insidef1/status/1311945534639230976?s=20
Just when all seemed to finally go well for Red Bull, they found themselves in yet another muddle. The team already had a dozen of problems like the RB16s, a proper driver to push Verstappen, and the budget cap. To add on to their misery, Honda announced its withdrawal from F1 after 2021.
Situations just keep aggravating for the RBR team. They face an enormous question of whom to approach for an engine into the 2022 season. The team was on its way, steadily moving to the top. However, the new regulations devoid Honda of any interest. The equal distribution of income may be necessary, but it is not in the interest of the investors.
The team has a few options to look forward to as a probable supplier. The list begins with rival Mercedes, with Ferrari as a prospect, and ends with McLaren. Though there is a straightforward way to approach Renault, that would just be repeating 2018.
Read: BREAKING: Honda to Quit F1 in 2021 Leaving Red Bull and AlphaTauri With a Big Headache
Twitter breaks with Red Bull and Honda news
Twitter has gone bonkers over the news. The headline gives the trolls a field day. Look at what it is on the Red Bull page.
Fernando Alonso to Jolyon Palmer at the 2017 #ItalianGP: pic.twitter.com/vvdfCodd9m

— The Race (@wearetherace) October 2, 2020
Cyril Abiteboul arriving for his meeting with Christian Horner #F1 pic.twitter.com/6C5ZR2Esve

— WTF1 (@wtf1official) October 2, 2020
When you wake up late and catch up on all the news this morning pic.twitter.com/8dAV1y2O8G

— Mattzel89 (@Mattzel89) October 2, 2020
Huge news, certainly not welcome news for Red Bull. Sorry to see Honda leave F1, again, let's hope they return one day. Where do Red Bull go now, there's something nagging in the back of my mind, that they might not end up back with Renault. Don't ask me why, it's just a feeling https://t.co/G8B7lng3Pn

— David Croft (@CroftyF1) October 2, 2020
Cyril Abiteboul: pic.twitter.com/7z0CaJ05OR

— Tom Bellingham (@TommyWTF1) October 2, 2020
Christian Horner is optimistic
Red Bull is considering several other prospects and options. The team has the advantage of getting a Power Unit from Honda for '21. Therefore, they will not have much to look out for. However, eventually, it will dawn on them they need to pull up their socks.
Christian Horner appeared optimistic in the entire context. The situation did not stress the principal. He appeared to be n control of things. However, dire situations cannot hide for long.
"Our joint focus for the remainder of the 2020 and 2021 seasons are unchanged, to fight for victories and challenge for the championship. As a signatory to Formula One's latest Concorde Agreement, Red Bull Racing remains committed to the sport in the long term and we look forward to embarking on a new era of innovation, development, and success," remarked Horner.
Red Bull appears to have the spirit with them. However, the team has a monumental task ahead of them. If they can come out of it and maintain their current form, hats off to the team.
Read: Red Bull "Disappointed" By Honda F1 Exit but "Well Prepared to Respond"