"Riding This F*cking Razor Edge…": Not Lewis Hamilton, Joe Rogan Was Left Speechless Over This F1 Champion
Published 10/03/2022, 2:05 PM EDT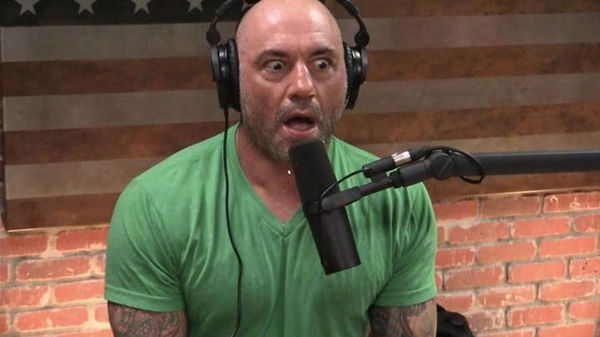 Being a sport that requires strong will, sharp skills, and extreme daring, F1 is not for the faint-hearted. Hence, over the years, we have seen some incredible drivers. It takes courage to drive such a quick machine and push it to the limits. One champion who was known for his killer instinct on the track left Joe Rogan absolutely speechless.
ADVERTISEMENT
Article continues below this ad
Talking about Brazil in one of his podcasts, Joe Rogan moved to the subject of Ayrton Senna and his documentary that was released back in 2010. He further discusses how Ayrton Senna was one of the best racing drivers to exist.
ADVERTISEMENT
Article continues below this ad
Joe Rogan said, "That documentary shows you like what fine line exists between being the very best and someone who dies in a crash."
"They're riding this fu*king razor edge of performance and Ayrton Senna was famous for having these spectacular instincts, but ultimately died in a crash."
Later in the podcast, they also talked about how Ayrton's death caused a massive change in the safety regulations
Ayrton Senna is regarded as one of the greatest drivers of all time. Many believe that had he not passed away in such tragic conditions, he would have added more titles to his existing 3 championships.
Lewis Hamilton describes Senna as the greatest ever icon
Mercedes driver Lewis Hamilton describes the Brazilian legend, Ayrton Senna, as the greatest icon of the sport. The former McLaren driver was one of Hamilton's heroes growing up.
Furthermore, the Mercedes driver explains how Senna's personality and racing inspired him to become an F1 driver.
💬 "Watching Ayrton, he was the guy that as a kid I wanted to be.

"I thought it would be great if I could emulate Ayrton, if I could do something similar to what he had done, I'd be super proud."

💚💛 – @LewisHamilton pic.twitter.com/qXsoWlkJZY

— Mercedes-AMG PETRONAS F1 Team (@MercedesAMGF1) November 11, 2021
ADVERTISEMENT
Article continues below this ad
The Mercedes driver said, "I grew up watching videos of him. He's the most iconic driver we've had. [Senna] was the driver who inspired me as a kid and he's still a hero today. And he always will be."
Senna died because of his crash at the 1994 San Marino Grand. Although it has been 28 years since the incident, the Brazilian still remains one of the most prominent figures in F1.
ADVERTISEMENT
Article continues below this ad
WATCH THIS STORY: Daniel Ricciardo Pushed Aside as Lewis Hamilton Takes The Spotlight With Avid F1 Fan
Senna only won 3 World Titles before his career was cut short due to an accident. However, Ayrton Senna is still the hero of several fans. Was Senna the greatest driver to grace Formula 1?