Unlike Sore Loser Toto Wolff: Max Verstappen's Father Jos on 'No Bulls**t' Helmut Marko
Published 12/04/2021, 9:02 AM EST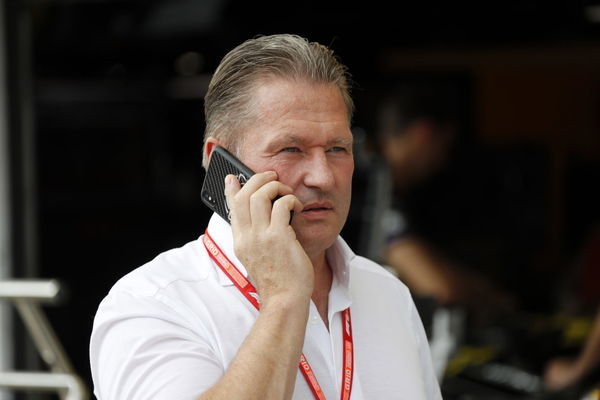 Max Verstappen has been an early riser in Formula 1. He went on to win the Spanish Grand Prix in 2016, becoming the youngest driver to ever win an F1 race. However, now, he is not just a young driver with enormous talent. Rather, he is an inevitable world champion. The Dutchman is at the top of the 2021 drivers' standings with an 8-point lead over Lewis Hamilton.
ADVERTISEMENT
Article continues below this ad
More recently, Verstappen senior shed some light on the growth of this champion driver right from scratch. He also took a dig at Mercedes boss Toto Wolff for showing his true self. Further on, he discussed his "straightforward" relationship with Red Bull advisor Helmut Marko.
Max Verstappen clicks perfectly with Red Bull
ADVERTISEMENT
Article continues below this ad
Jos Verstappen recently gave an interview to the Dutch website De Limburger. He talked through the very initial karting days of Max to his evolution into the driver he is now. Verstappen senior also discussed any possibility of Max leaving the Red Bull and his talks with the Mercedes boss Toto Wolff. 
"I think Raymond Vermeulen(Max Verstappen's manager),  Max, and I make a perfect team. And here at Red Bull Racing, we are in a good place," said the Dutchman.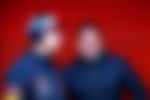 He says that he shared a good relationship with Wolff but that has ended over time. "There have been conversations with Toto Wolff and I also thought we had a good relationship with him, but the real Toto has shown itself lately. There is no click anymore."
The Dutchman was asked if he thinks Wolff is a bad loser to which he answered, "You could say that, yes. Mercedes was of course leading for years. Now they are cornered for the first time and you see another Toto. It's a shame, but that's how you get to know people," as reported by De Limburger.
ADVERTISEMENT
Article continues below this ad
No reason to leave Red Bull
Jos Verstappen made it quite clear that Max is planning on staying with the Milton Keynes team and Helmut Marko has a role to play in this.
"It also has to do with Helmut Marko. All three of us – Max, Raymond and I – click perfectly with him. No bullshit, straight forward. We are similar in character. Sometimes it gets tough and we tell each other the truth." said the Dutchman.
ADVERTISEMENT
Article continues below this ad
Further on, he said that they still have two years with the team and they will decide the future course of action accordingly. "It becomes important how the new rules are interpreted and what that means for performance. But it feels good here and we have plenty of time."