Uphill Battle Awaits Max Verstappen Despite Skyrocketing 2022 Success: "We Will See Some Surprises"
Published 12/02/2022, 12:38 AM EST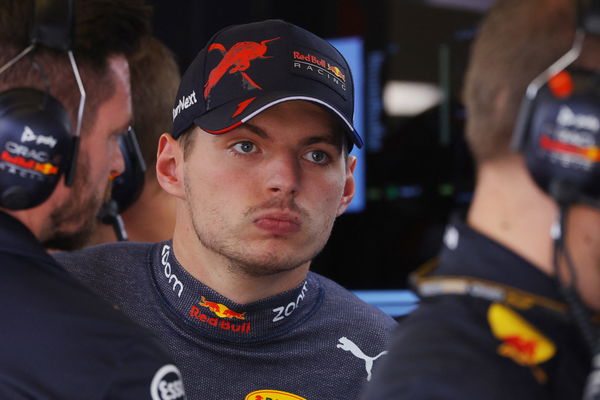 Max Verstappen's magnificent efforts this season would have surely made the opponents vigilant. The Dutchman showed complete dominance on the track this year as he won the championship with 4 races to spare. Red Bull's ace supreme performance has made the two-time F1 world champion make a forecast that a tougher F1 crown awaits the Dutchman next season.
ADVERTISEMENT
Article continues below this ad
Where last year Verstappen was engaged in the Final lap battle with Lewis Hamilton to clinch his maiden title, this year turned out to be a purely dominant one. The Dutchman had a lead of almost 150 points from P2 Charles Leclerc. That being said, the Silver Arrows' resurgence during the last few races has given the Brackley-based team hope that their 'Alpha drivers' can give some serious battle to the Red Bull next season.
ADVERTISEMENT
Article continues below this ad
With all this, Mika Hakkinen, a two-time world champion, has warned Max Verstappen that the third title won't be coming easily and he will have to face many difficulties. He told 'Sky Sports', "He [Verstappen] has done a great job with a great team and great engineers. Regulations of Formula 1 are different now than it used to be in my time, or used to be three or four years ago. That gives a lot of opportunities to other teams for success."
Adding further, Finn said, "I don't think it is so straight forward that he will continue to dominate, even as he's a great driver. I am sure we will see some surprises."
The way Max Verstappen dominated the F1 tracks has made him the target of many teams. In a recent podcast, Damon Hill warned Verstappen and said his success can bring some fierce competition for him in the upcoming seasons.
Damon Hill believes Max Verstappen can be a target of opponents
It's obvious when a driver is at his peak, each and every team targets him. Max Verstappen showed exceptional racing in 2022 as he won 15 races, beating the previous record for most wins in a season(13) set by German greats Michael Schumacher and Sebastian Vettel. Although the season 2022 consisted of much more races than in which these greats set the record but this year the Dutchman raced in his very own league.
ADVERTISEMENT
Article continues below this ad
Owing to his supreme performance, he got a warning from 1996 champion Damon hill. According to Hill, "Not everybody loves a winner, their expression is or the idea is once you're leading, you're in a happy place. But there's also this other thing, which is in this business, all these other teams want to bring you down."
"So you become a target, and it can be sometimes baffling why people don't celebrate when you're doing really well, but there is that flip side to being successful," said Hill in the F1 Nation podcast.
ADVERTISEMENT
Article continues below this ad
WATCH THIS STORY: From Ferrari's Incredible Pace to Mercedes Struggle: Best Moments From the 2022 Bahrain Qualifying
The season ended with lots of thrills and dramas. The way the Dutch lion drove this season, it's hard to say that any driver can even come close to the Dutchman, albeit the Mercedes have shown some resurgence in the second half of the season, do you think Hamilton and company can stop the Red Bull's ace to take his consecutive third title?