"Aww, Are You Still Salty?": Usain Bolt's Three Celebratory Words Triggers Online War Between Lewis Hamilton & Max Verstappen Fans
Published 01/22/2023, 7:00 AM EST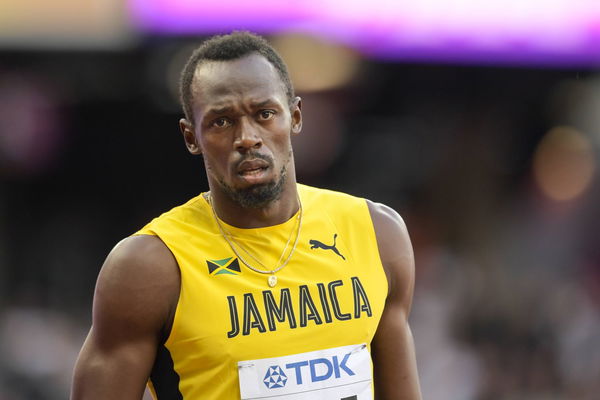 The most infamous controversy in F1 in the last 2 years has been the Abu Dhabi 2021 Finale showdown. It was a huge moment in a titanic title battle that unraveled in the final laps of the race. Still, Max Verstappen did everything in the whole season to be in that lucky position. In F1, every driver needs such swings of luck and the converse happens often too. Nonetheless, the safety car rules mess up was probably not right, and that put Lewis Hamilton in a compromising position. The rest is history! But, after more than a year of the entire saga, should Lewis fans be still going on about the same?
Recently, the world-famous Jamaican sprinter Usain Bolt put out a tweet, with a picture of him wearing all his medals. The tweet read, "Earned..Not Given." Although, the F1 fans have twisted the celebratory three words of this tweet to make it about the Hamilton-Verstappen Abu Dhabi 2021 saga.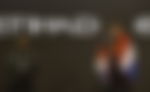 A Hamilton fan on Twitter has retweeted Bolt's tweet to take a shot at the 2021 title triumph of Max Verstappen. The quote tweet reads, "do you see this @Max33Verstappen" This certainly was not taken quite well by Verstappen fans as an online war is triggered between Verstappen and Hamilton fans again.
Still, there are few others who agree with this twisted narrative. But, it does not take away the fact that it has become an overly-stretched debate that seems eternal.
Max Verstappen fans Call out the "Logical Fallacy" of Lewis Hamilton fans
This debate seems like an unending persistent civil war of F1. While there have been controversial title fights in the past. Take Prost vs. Senna finales of 1989 and 1990 in Japan. Schumacher and Hill's finale in Adelaide. But, perhaps at that time, the drivers were spared from the wrath of social media.
Nevertheless, it does not stop fans to maintain this salty narrative on Twitter about the Abu Dhabi 2021 controversial title decider.
To be fair to Lewis Hamilton, yes he was in a compromised situation after the late safety car in Abu Dhabi. The way in which the safety car procedures were not completely followed, put Verstappen in a prime position to try and win the world title. Although, the number of times the reverse scenario had happened with Max being compromised due to crashes and car failures can also not be denied.
On another note, it is good that the old days did not have social media. Or else, how would people have gone on about Senna vs. Prost's controversial Suzuka crashes in '89 and '90? The crazy narrative of the Schumacher-Hill and Schumacher-Villeneuve crash in '94 and '97 respectively would have received. Oh, it is a horror to imagine the same.
Nonetheless, it is up to us as fans to balance out criticism and trolling on social media. As even Lewis Hamilton would not want to drag this longer.
It may not seem logical to keep debating about the same. In an era, when F1 is trying to grow, these controversial debates may not help the growth of the sport.
WATCH THIS STORY: Mercedes React to FIA's admission of "Human Error" in the Verstappen-Hamilton Scandal
Still, that is how social media has been lately with such F1 controversies trending highly.
Edited By: Varunkumaar Chelladurai