Valtteri Bottas Confirms Using Wolff's "Powerful Psychological Weapon" in Bid to Beat F1 Rivals
Published 06/01/2021, 11:35 AM EDT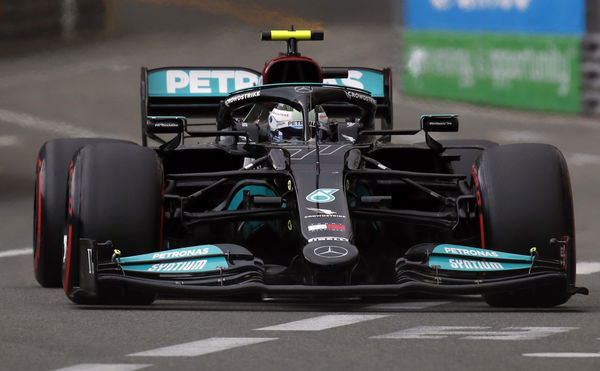 ---
---
So far in the 2021 Formula One season, Valtteri Bottas has not had a good time on the track. The Finn is currently languishing down in fourth in the championship after a difficult start. It did not help matter that he retired from two of the last five races, leaving him 58 points behind leader Max Verstappen.
ADVERTISEMENT
Article continues below this ad
The man has had some horrible luck on a few occasions and the Monaco GP was one example. Bottas could have finished second and salvaged something for Mercedes. Unfortunately, a stubborn wheel nut during his pit stop forced him out of the race. To make matters worse, he has often faced criticism about his ability to challenge teammate Lewis Hamilton for an F1 title.
WATCH STORY: Toto Wolff Swears, Bottas Bares, Netflix F1 Series Drive to Survive Funny Moments
ADVERTISEMENT
Article continues below this ad
Recently, Mercedes team principal Toto Wolff talked about Bottas' mental strength. Meanwhile, the Finn insisted that he went through "extreme" measures in the off-season to prepare for this year's campaign.
How is Valtteri Bottas motivating himself?
During the Spanish Grand Prix weekend, Wolff revealed a unique management tactic. What he suggested was that his employees have a photo of their rival in a place of prominence to act as motivation.
"You could place a photo of that person in the calendar or on the desk, and every time there is a little lack of motivation, you look at these people," Wolff explained. "Everyone is free to do it. Of the people I work with, I keep seeing such photos pop out. It's good. It's called enemy building, and it's a powerful psychological weapon."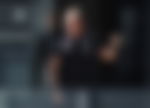 However, Valtteri Bottas borrowed that tactic and put his own twist on it. The Finnish driver revealed that he does not carry a picture of Hamilton or Max Verstappen on his person. However, he was still inspired by his talks with Wolff in 2020.
ADVERTISEMENT
Article continues below this ad
Bottas said, "I have one thing on my computer, a desktop picture, that is a motivation to me every time I open the computer. It's not really a positive thing. It's a negative thing that always reminds me to show them what I can do."
Interestingly, he decided to play coy on what the picture actually was. For now, he will train his focus on this weekend's Azerbaijan Grand Prix as he puts behind his poor Monaco performance. The Finn won at the street circuit the last time Formula One paid a visit to Baku.
ADVERTISEMENT
Article continues below this ad