Valtteri Bottas Counters McLaren Boss' Unpopular F1 Salary Cap Claim – "Drivers Are the Stars"
Published 05/15/2021, 4:31 AM EDT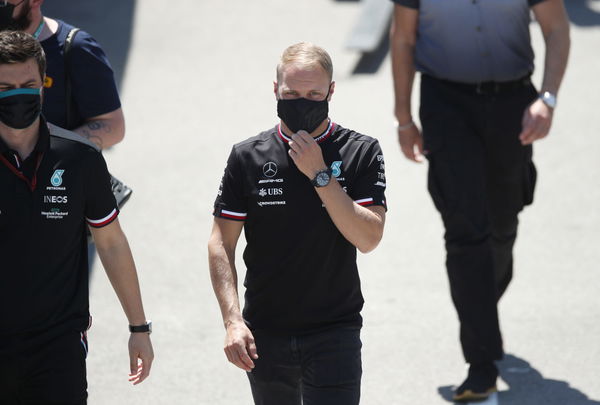 ---
---
Over the years, F1 has hosted several rounds of talks regarding the initiation of a budget cap into the sport. And the teams ultimately joined hands in the matter to offer their support. Hence, with the budget cap enjoying a grand success, the focus has now shifted to the salary cap, but Valtteri Bottas doesn't seem to be a great fan of the idea.
ADVERTISEMENT
Article continues below this ad
A salary cap basically ends the roof high earnings that the F1 drivers are relishing at the moment. And many, including McLaren's boss, Zak Brown, reckoned that this could bring financial equality amongst the drivers and their teams.
Brown wrote, "As the teams continue to reduce their costs throughout the company, it makes sense that driver salaries, along with the three highest-paid employee salaries, should ultimately fall below a defined allowance.
ADVERTISEMENT
Article continues below this ad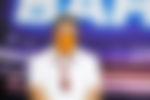 "The extension of the budget ceiling by a defined and regulated allocation for driver costs and the three highest salaries will include all important performance elements and really bring the sport to the same level," the American continued.
"To secure our future, we have to keep reducing the costs of our sport in all areas."
However, Bottas isn't too keen on following Brown's ideology and offered a different point of view on the matter.
What did Valtteri Bottas say?
As reported by Motorsport-Total, the Finn claimed that F1 drivers, being "the stars of the show," deserve to be on the receiving side of the hefty pay.
"My thoughts on that? It depends on the numbers, of course," he said. "Because we are in a position where we use big brands for marketing purposes. In Formula 1, they use our image. In the end, the drivers are the stars of the show. That has value." (Translated from German using Google Translate)
ADVERTISEMENT
Article continues below this ad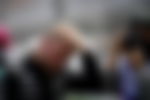 "It really depends on the cut. What would be the maximum, I don't know any details. Obviously, there is a limit to everything."
As of now, a salary cap of $30M is under talks, which is yet to be confirmed. However, there is also a wide array of uncertainty over drivers' participation in this.
ADVERTISEMENT
Article continues below this ad
With Bottas voicing out first, it wouldn't be much of a surprise if others, too, follow with a similar piece of opinion. Hence, how far is F1 going to succeed in implementing a salary cap into the sport?