Valtteri Bottas Has No Chance Against Lewis Hamilton, Ayrton Senna Still the GOAT, Claims Former F1 Driver
Published 01/31/2021, 3:26 AM EST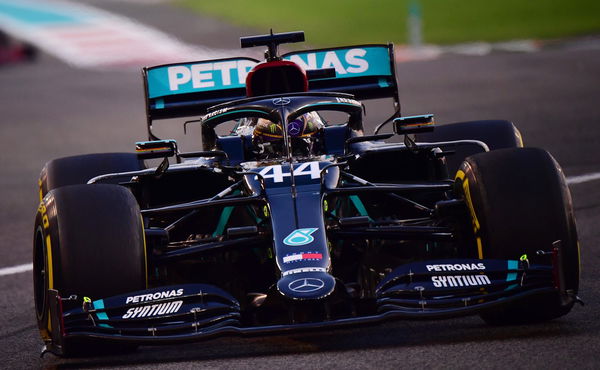 ---
---
Lewis Hamilton continues catching everyone's eyes. This time he's managed to get praises from former F1 driver Gerhard Berger. Gerhard Berger is considered to be one of the most experienced drivers to have raced in F1. While he is currently the chairman of Internationalen Tourenwagen Rennen e.V, he has driven for Benneton, Ferrari and McLaren among others.
ADVERTISEMENT
Article continues below this ad
He finished third overall with Ferrari in 1988 and 1994, and racked up multiple podium finishes in his time as an F1 driver.
Due to his stature as an experienced and accomplished driver, his input is always considered valuable.
ADVERTISEMENT
Article continues below this ad
While speaking to F1-insider, Berger was asked about the current world champion, Lewis Hamilton.
Admiration for Lewis Hamilton
"Lewis is already absolutely world class. On top of his crazy speed and extreme talent, he now also has experience. Team mate Valtteri Bottas isn't slow either, but in the end he doesn't stand a chance against Hamilton. That's how most drivers would feel."
The former Ferrari driver holds Lewis in high regard and seems to be extremely impressed with the Brit's ability.
However, he doesn't believe that Hamilton's the only one who can pull off this feat in a Mercedes.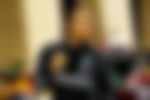 Three other drivers can be world champion in a Mercedes
He acknowledges that only three other drivers could succeed in a Mercedes car saying:
"Max Verstappen, Charles Leclerc and Sebastian Vettel in normal form. Otherwise, I don't see anyone at this top level. But Lewis is still number one for me at the moment." 
He further went on to talk about the best driver of all time.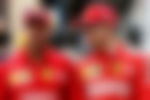 Former team-mate still the best
ADVERTISEMENT
Article continues below this ad
During his time with McLaren, Berger drove alongside Ayrton Senna, who he considers to be the best of all time.
"We've had Fangio, Prost, Michael Schumacher, Alonso, Vettel and others who have shaped an era. For me, Hamilton is right up there with them. But the best of all time for me stays Ayrton Senna."
He went on to explain that it was Senna's charisma and no visible weakness that made him the best.
ADVERTISEMENT
Article continues below this ad
"Ayrton had no weaknesses and additionally enchanted those around him with his incredible charisma."
Berger isn't the only one who considers Hamilton to be best driver in F1 at the moment. The Briton is quite the champion; he has already equaled Schumacher's record of world championships, and hopefully, will be able to surpass it this season.