Valtteri Bottas Must Make Lewis Hamilton Psychologically Uncomfortable : Former F1 Champion
Published 07/14/2020, 3:27 AM EDT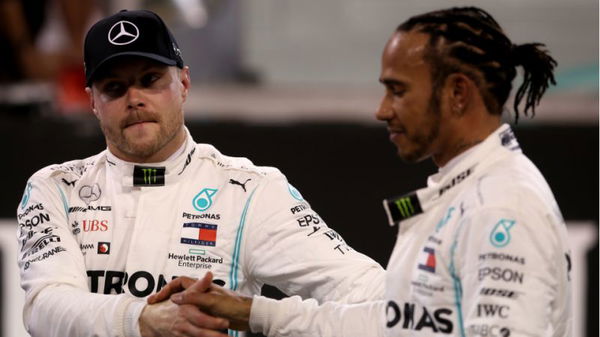 ---
---
In the recent years, Mercedes has solidified a dynastic presence at the top of the food chain in the Formula 1 circuit, however, the battle to be the best between their two drivers rages on. Former F1 champion Damon Hill believes Valtteri Bottas needs to psychologically gain an advantage over Lewis Hamilton in the Championship fight.
ADVERTISEMENT
Article continues below this ad
Hill is of the opinion that Bottas needs to make Hamilton "uncomfortable", to stand any chance of beating the Briton. However, as things stand, Hill doesn't perceive Bottas as a serious threat to Hamilton.
After completing 2 races this season, it is safe to say that Mercedes seem firm favorites to clinch this year's championship. The Brackley based outfit has developed a car that is easily miles ahead of its competition.
ADVERTISEMENT
Article continues below this ad
As a result, the title fight realistically boils down to Hamilton vs Bottas.
Is Lewis Hamilton invincible?
The pair battled it out last year for the World Championship in a duel that was relatively one-sided. Valtteri Bottas isn't a bad driver by any means, but he hasn't pushed Hamilton to his very limits.
As a matter of fact, only a handful of drivers have emerged victorious following a Championship duel with Lewis. Since the rise of Mercedes in F1, only one man has beaten Lewis Hamilton, Nico Rosberg.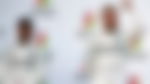 The German-Finnish driver remains the only driver to defeat Hamilton in the turbo-hybrid era. The Rosberg and Hamilton rivalry truly defined the current era of F1, with an epic trilogy of Championship fights between the duo.
Damon Hill reckons Bottas needs to get under Hamilton's skin to mount any form of a challenge to Hamilton's crown.
The Former World Champion advised Bottas to emulate some of Rosberg's tactics en route to the latter's title triumph in 2016. Speaking to the F1 Nation podcast, Hill said,
ADVERTISEMENT
Article continues below this ad
"Nico had to push him really hard. And pull out quite a few tricks to try and get an advantage in that team. Lewis is a very hard man to beat, but he can be beaten, and I don't know if Valtteri is the guy to do it.
"I don't see how Lewis can be put under pressure with the current team lineup. He [Valtteri] just needs to find out how to pile pressure on lewis.
"That means doing psychological stuff that Nico's alluded to, to make Lewis lose his equilibrium, then maybe he has to do that."
ADVERTISEMENT
Article continues below this ad
Bottas recently revealed that he had made improvements over last season in his driving style.
Can that alone topple Hamilton's supremacy in F1?