Valtteri Bottas Reveals Uneasiness Surrounding 5 Year Mercedes F1 Career
Published 09/08/2021, 12:46 AM EDT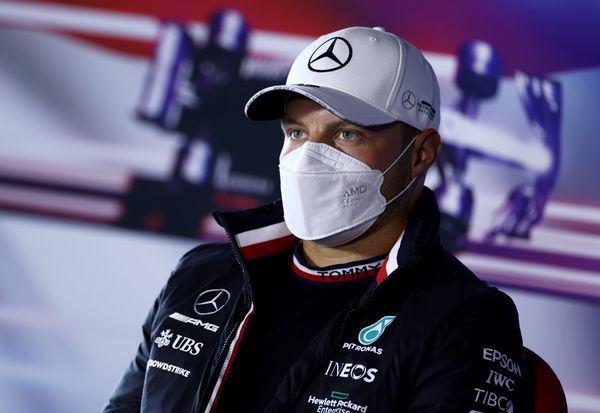 ---
---
The secret is out. Valtteri Bottas will make way for George Russell as he takes the seat at Alfa Romeo. However, it seems like Bottas himself premeditated the move. The Finn wanted more from the team – a multi-year contract, something they hadn't given to him in their five years together. In an interview with MTV Sport, Bottas explained the feeling of uncertainty that loomed over his career.
ADVERTISEMENT
Article continues below this ad
Bottas is looking forward to the new chapter ahead of the 2021 season. The driver is relieved in taking a multi-year deal. "Yes, it was really important to me. Here's the whole career gone pretty much like a knife in the throat, always really a year at a time only."
ADVERTISEMENT
Article continues below this ad
Unlike the Mercedes contract, Alfa Romeo reassures Valtteri about his future in the sport. "It's good to have a project that you can really focus on in the longer term. No need to stress about your own driving position and future for at least a few years."
The driver believes that this will help him focus more on his performance on the track.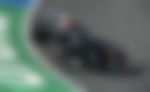 Bottas is hopeful for a brighter and easier future in the sport – something that was crucial to him in leaving Mercedes. Bottas had revealed what he wanted ensuing his departure from the team. "A multi-year contract would be nice. That's something I've never had before in Formula 1… And it needs to be challenging, it needs to be exciting, it needs to be fun–an atmosphere that I really enjoy working with." 
Thus, Alfa Romeo turned to be the genie in the bottle for Bottas.
Watch this story: Ferrari Strategy Fails We Will Never Forget
Alfa Romeo's belief in Valtteri Bottas
After being the Mercedes "wingman" to Lewis Hamilton, Bottas knows he has more to give to the sport. The 2022 season would be uncharted territory for all the teams. Banking on the situation, Bottas looks to approach the season with full force. "In theory, the performance of all teams should be pretty close to each other. There should be no big differences. It already brings such positivity to everything."
ADVERTISEMENT
Article continues below this ad
Fred Vasseur has also promised Valtteri the spotlight at Alfa Romeo – a feeling he has been deprived of in his career. "Now you can really make a difference… the team assured me that I am a bit like a project leader. Obviously, if you get more responsibility and when you say something, it really happens, then yes it motivates a lot."
ADVERTISEMENT
Article continues below this ad
With the experience he brings to the team, it will be interesting to see how the Italian outfit adjusts to the driver. Additionally, with Alfa Romeo's new weapon, the mid-field battle will be exciting next season.