Valtteri Bottas Takes a Savage Dig at Mercedes for Their F1 Tactics at Sochi
Published 09/26/2021, 2:17 PM EDT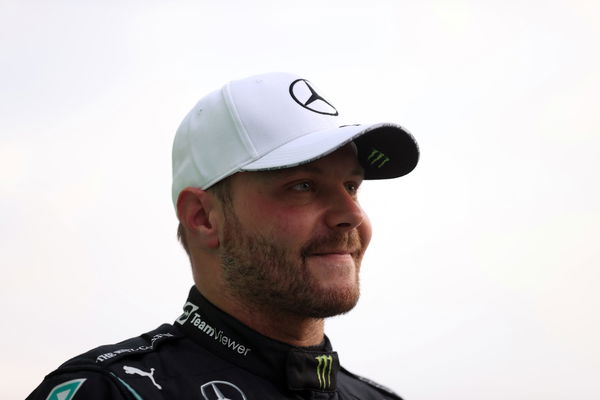 ---
---
Valtteri Bottas had an interesting race laid out for him. Hours before the race, Mercedes announced a PU change for Bottas, a second one after the race in Monza, placing him behind the grid. The popular opinion was that this was a strategic move on Mercedes' part; an attempt at hindering Verstappen's charge from P20.
ADVERTISEMENT
Article continues below this ad
While Bottas did eventually have Verstappen approaching in his mirrors, the apparent strategy proved to be a failure. Seeing as Bottas barely made an attempt at defending against Verstappen, the Dutchman got away from the Mercedes in lap 6 of the race. With an unnecessary PU change ahead of the Russian GP, Bottas took to his Instagram to joke about the situation.
ADVERTISEMENT
Article continues below this ad
Using the hilarious template from the Italian GP itself, Bottas took advantage of a very cheeky meme. The Sochi master has now become a meme master!
Jokes aside, Bottas was to start the race in P7; looking at how the race went, it would have given the Finn a fighting chance to claim his first win of the season. However, once again, Valtteri Bottas was robbed of a race that could have been.
Nonetheless, the Sochi mastery continued for Bottas. Having spent a majority of the race in P14, Bottas miraculously crossed the line in P5. Traditions for the driver in Sochi.
Valtteri Bottas explains Verstappen defense
ADVERTISEMENT
Article continues below this ad
Verstappen's duel with Bottas was an intriguing prospect. So when the Red Bull easily overtook the Mercedes, everybody was puzzled. Looking back at the quick event, Bottas explained, " I didn't really see him coming. I have to watch. He managed to push his way forward faster than I did."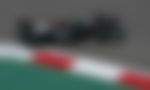 The primary objective was to slow down Verstappen; Mercedes' master plan was eventually futile. While what could have been is left to the imagination, one can hope Bottas isn't put in a similar situation in the future. Further, it is highly unlikely that the driver would require another power unit change in the near future.
ADVERTISEMENT
Article continues below this ad
As what was an intense Russian GP wraps up, the circus now moves to Turkey. Yet to taste the victor's champagne this season, will Bottas find his opportunity at the Turkish GP?
Watch this story: Biggest Pitlane Mishaps Featuring Hamilton, Raikkonen & Verstappen