"Valtteri Did Everything Correctly" – Mercedes F1 Breakdown the Crazy Pileup Following Safety Car Restart
Published 09/16/2020, 5:23 AM EDT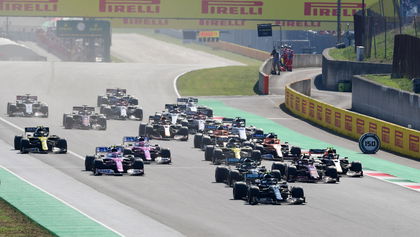 ---
---
The Tuscan Grand Prix had a lot of talking points. One among them was the car pileup that took place after the race restarted following the first red flag. Mercedes driver Valtteri Bottas was leading the pack and was doing his best to slow everyone down so he could get an advantage in the restart.
ADVERTISEMENT
Article continues below this ad
But that caused a number of cars at the back of the grid some major problems. They couldn't see when Bottas was planning to gun the throttle and assumed he had gone off when they saw a few cars ahead of them speed up.
However, Bottas hadn't, and as a result, there was a huge crash resulting in Carlos Sainz, Antonio Giovinazzi, Nicholas Latifi, and Kevin Magnussen retiring for good.
ADVERTISEMENT
Article continues below this ad
Post-race, Mercedes were gracious enough to clarify why the incident occurred and absolved Bottas of any wrongdoing.
Mercedes F1's Motorsport Strategy Director, James Vowles, said, "The lights went out on the safety car only once they were going through the apex and on the exit of turn 15. The safety car peeled off to go into the pit lane and now Valtteri is in control of the race.
"The problem is that it's over a kilometer straight. The earlier Valtteri goes for it and guns the throttle and effectively brings the pack with him, the longer the straight would be and higher the impact of the tow would be."
Mercedes' plan was for Bottas to go for it at the last possible moment
Vowles said, "The shorter you make the straight, the better chance you do to holding on to that position. Valtteri did everything correctly.
"But when the pack is this tightly condensed, it becomes difficult to know what you're reacting to. When they saw the slightest movement from cars just in front of them, they interpreted that as the pack going and therefore went full throttle, crashing into each other."
ADVERTISEMENT
Article continues below this ad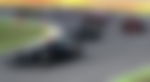 Following the incident, many pointed fingers at Bottas. But he was only doing what he considered right for his own race. Besides, it is completely legal to do so and he can't really be blamed for it.
Although the race was an unfortunate one for many a team and driver, the same didn't hold true for Mercedes. They achieved yet another one-two result and consolidated their position on the top of the food chain as far as the Constructors' Championship standings are concerned.
ADVERTISEMENT
Article continues below this ad
As we head to Sochi on the 27th of September, Mercedes would be aiming to move one step closer to sealing their seventh consecutive Constructors' crown, and who's to stop them? Only time will tell.