Vasseur Admits to 'Question Marks' Over Raikkonen's Alfa Romeo F1 Seat
Published 07/03/2021, 2:14 PM EDT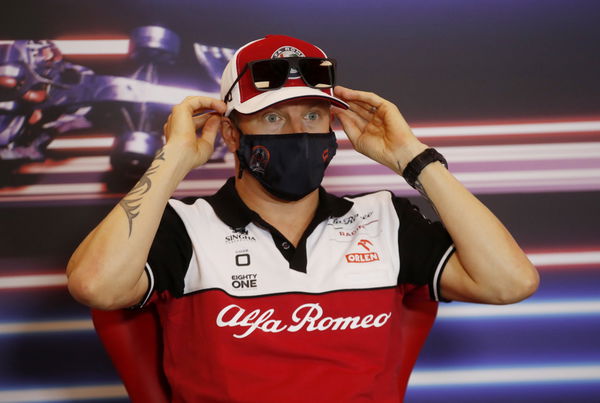 ---
---
With the summer breaks approaching, F1 teams are working to finalize their driver's lineup for the next season either by extending the current driver contract or by signing a new driver in order to reassure their future.
ADVERTISEMENT
Article continues below this ad
While the 2022 season is a long ways away, Lewis Hamilton's contract extension has led to questions about the futures of all drivers who run out of contracts at the end of this year.
One such driver is Alfa Romeo's Kimi Raikkonen, and several believe that 2021 is his last season in F1.
ADVERTISEMENT
Article continues below this ad
In fact, his team boss, Frederic Vasseur, confirms that there are doubts over the Finn's future in the sport.
Watch Story: From Drunk Gala to Dry Responses: Kimi Raikkonen's Funniest Moments
Kimi Raikkonen and Alfa Romeo's future is uncertain
Kimi Raikkonen is in his 19th F1 season with Alfa Romeo, and given his age, there is serious uncertainty regarding Finn's future in F1 next season. In addition to his age, Kimi's performance doesn't help his case either.
Despite having less experience than the 2007 world champion, the Italian has out-qualified the Iceman on six out of eight occasions.
Speaking about Kimi's future with the team, Vasseur said, "Things are moving. For sure we have a question mark around Kimi but Antonio is improving.
"[On Friday in Austria] he showed us that the pace could be there but he had the lap time deleted. [And he produced] a very strong lap again this afternoon."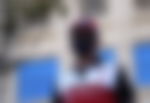 "But I hope that he is still improving. And we will be able to help him also to correct the small details and be at Antonio's level in quali soon."
Alfa Romeo not keen on drivers relaxing
While many teams like to finalize contracts as early as possible to give them a sense of certainty, that is not the case with Alfa Romeo; they want to keep their drivers "under pressure" unit the end of the season.
Last year too, Raikkonen and Giovinazzi's futures were uncertain until the end of October, and the two could face a similar wait before their fate beyond 2021 is decided by the team.
When asked about the next season's drivers lineup, Vasseur said, "First, I think that to keep the system under pressure is always a good thing.
"I don't want to commit for a long time, I don't want to say 'OK guys now we all relax', I want to keep everybody under pressure. Formula 1 is all about pressure and we have to keep it like this."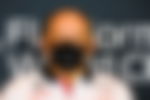 Furthermore, Frederic Vasseur believes they are in no rush to announce the 2022 drivers lineup and will wait for the F1 giants Mercedes and Red Bull's decision.
ADVERTISEMENT
Article continues below this ad
"We know perfectly that the grid will be filled from the top. Mr [Toto] Wolff will make his own decision and then Mr [Christian] Horner and then at one stage it will come to us. We are not in a rush to take this kind of decision."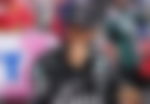 ADVERTISEMENT
Article continues below this ad
What do you think? Can we witness Kimi Raikkonen and Antonio Giovinazzi at Alfa Romeo next season? Let us know in the comments section below.