Verstappen a Serious F1 Threat to Hamilton, but Red Bull No Match for Mercedes: Stewart
Published 05/18/2021, 9:45 AM EDT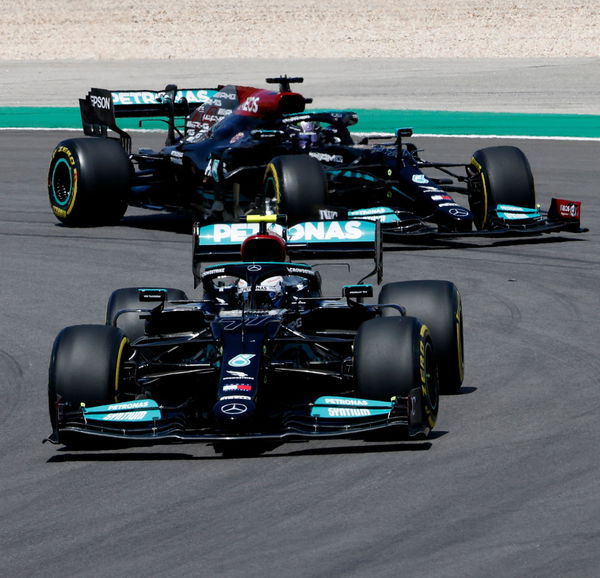 ---
---
Mercedes have dominated Formula One in the last decade. With seven consecutive world titles, they are the team to beat. However, a different story is unfolding this season. Their fiercest rivals, Red Bull, seem to be more threatening than ever. Their sheer pace this season has given them a very realistic shot of winning the title in 2021.
ADVERTISEMENT
Article continues below this ad
Despite this threat, Formula One legend, Sir Jackie Stewart terms Mercedes as the "best car on the track" currently.
Although Mercedes have three race wins in four races, they came with the narrowest of margins. Red Bull seem to have a much faster car this season, with Max Verstappen pushing Lewis Hamilton in every race so far. This has set the stage for a fierce rivalry to ensue over the next six months, with one of these two cementing their place in F1 history.
ADVERTISEMENT
Article continues below this ad
Sir Jackie Stewart believes Red Bull are not on Mercedes' level despite Verstappen's talent
Sir Jackie Stewart is a legend in Formula One. With three world titles to his name, the Briton's career lasted nine seasons, in which he took 27 race wins and 43 podiums.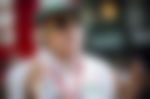 Appearing on the F1 Nation podcast for the Monaco Grand Prix, he spoke about the gap between Red Bull and Mercedes at the moment. He believes that, despite Max Verstappen being a looming threat to Lewis Hamilton, the Red Bull doesn't come close to the Mercedes.
The 81-year-old said, "I think Verstappen could be a serious threat to him [Lewis Hamilton] because he drives very aggressively, but he's a top line racing driver.
"But the car definitely is no match for the Mercedes."
Stewart gives his thoughts on the Monaco Grand Prix
With Monaco hosting the next chapter of the Hamilton–Verstappen battle, the three-time world champion weighed in with his opinions on how the race will pan out.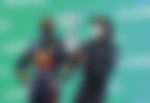 Stewart believes Verstappen will be the quickest on the track this weekend. However, he also believes that Mercedes are the best on track, which will make life difficult for Verstappen.
ADVERTISEMENT
Article continues below this ad
The Briton said, "I think Verstappen might be the driver going around Monaco quickly. But, the Mercedes Benz is still the best car on the track with a huge benefit to the driver."
When asked to choose between the two, Stewart picked Verstappen to come out on top on Sunday.
With 14 points separating Hamilton and Verstappen, Red Bull need an excellent result this weekend to catch Mercedes. However, with the Silver Arrows stepping up their game, Red Bull have a real challenge on their hands.
ADVERTISEMENT
Article continues below this ad
Will another moment of strategic brilliance bring glory to Mercedes? Or will Red Bull play their cards right in the Principality?