Verstappen Explains Why He Doesn't View Rosberg as a Role Model Amid Hamilton F1 Battle
Published 08/01/2021, 7:30 AM EDT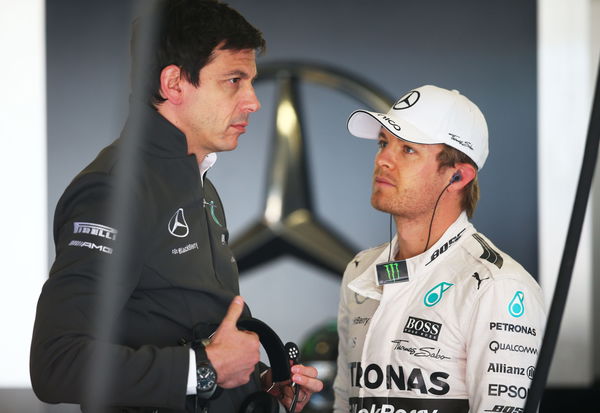 ---
---
There have been many who have contended to steal the championship title from Lewis Hamilton. One of the most notorious rivals the Brit faced was from his former teammate, Nico Rosberg. iconically known as the 'Silver War'. The two Mercedes drivers fought relentlessly on track.
ADVERTISEMENT
Article continues below this ad
However, Rosberg has been the only one to get the title from Hamilton. In a recent interview, Max Verstappen was asked if there's anything he can take away from the rivalry.
Verstappen explained he cannot be put into Rosberg's shoes. "They were in the same car, so it's easier to beat your teammate. We have different cars. So it's something different." While Max is battling with Hamilton for points, it's also a rivalry between the two teams.
ADVERTISEMENT
Article continues below this ad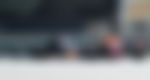 The Dutchman continued saying, "I think you can only judge the real driver performance for yourself if you are sitting next to someone in the same car."
Max refuses to be compared to Rosberg. They may share a common rival, but is that as far as the similarities go? Lewis hasn't reached the same level of volatility with Max as he did with Rosberg.
Max Verstappen- a ghost of Rosberg?
Verstappen says we can't compare him to Rosberg because he's in a different car, which makes the situation different. Excluding that, does Lewis get deja vu sharing the track with Verstappen?
Let's look at a similar track in order to strike a comparison. The 2014 Hungarian GP saw Rosberg leading the championship by 14 points. The duo had also had their share of controversy at Monaco. What added fuel to the fire was Hamilton's disregard of team orders to let Rosberg through at Hungary.
This resulted in Hamilton finishing third and Rosberg fourth. The bitterness continued until 2016 when Rosberg left the sport after becoming World Champion.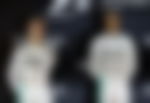 It's good to see that the relationship between the current contenders hasn't turned foul yet. While Max is extremely zealous on track, the two share an impressive amount of respect off the track. It seems like Verstappen and Hamilton are trying their best to stay away from a bitter rivalry They might not be friends, but the respect remains.
ADVERTISEMENT
Article continues below this ad
Nico, who is now heard at the commentary box this weekend, gave some wonderful insight into the race and the feud. He once compared the current rivalry to the greats. "Its really reminiscent of Senna-Schumacher, Schumacher-Alonso, and Alonso-Vettel."
ADVERTISEMENT
Article continues below this ad
With Mercedes locking up the front row and the Red Bulls breathing down their necks, going into Turn 1 at the Hungaroring will surely be pumped with adrenaline. As the competition boils down to a few points, the Hungarian GP will be a game-changer.
Watch this story: Top 5 wins of Max Verstappen's F1 career