Verstappen Leads From Hamilton, Bottas Dislodges Norris: Drivers' & Constructors' Standings After Dutch GP
Published 09/05/2021, 12:41 PM EDT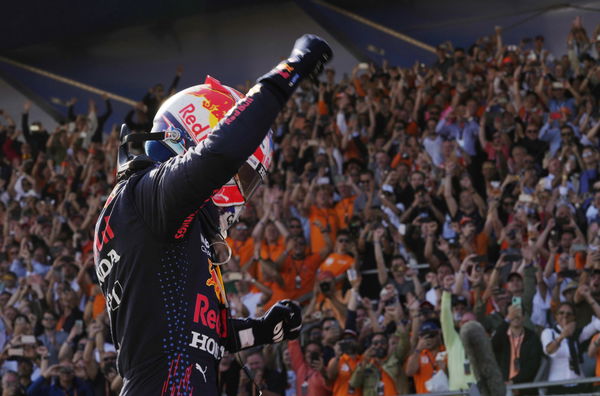 ---
---
On a circuit that had no room for overtaking, the F1 drivers managed to put up quite a show for the fans around the world. The Dutch GP had everything from desperate strategies, battling through the field to team orders.
ADVERTISEMENT
Article continues below this ad
But, most of all, the race has led to a significant mix-up in the drivers' and the constructors' standings, including a position switch between the two title contenders, Lewis Hamilton and Max Verstappen. Hence, let's take a look at them all.
Updated F1 Drivers' Standings
ADVERTISEMENT
Article continues below this ad
Max Verstappen – 224.5
Lewis Hamilton – 221.5
Valtteri Bottas – 123
Lando Norris – 114
Sergio Perez – 106
Charles Leclerc – 92
Carlos Sainz – 89.5
Pierre Gasly – 66
Daniel Ricciardo – 56
Esteban Ocon – 46
Fernando Alonso – 44
Sebastian Vettel – 35
Yuki Tsunoda – 18
Lance Stroll – 18
George Russell – 13
Nicholas Latifi – 7
Kimi Raikkonen – 2
Antonio Giovinazzi – 1
Mick Schumacher – 0
Nikita Mazepin – 0
Updated F1 Constructors' Standings
Mercedes AMG (Mercedes) – 344.5
Red Bull Racing (Honda) – 332.5
Scuderia Ferrari (Ferrari) – 181.5
McLaren (Mercedes) – 170
Alpine (Renault) – 92
Scuderia AlphaTauri (Honda) – 84
Aston Martin Racing (Mercedes) – 53
Williams (Mercedes) – 20
Alfa Romeo Racing (Ferrari) – 3
Haas (Ferrari) – 0
Change in drivers' positions following the Dutch GP
Well, the biggest change is obviously at the very top; Max Verstappen has retaken the lead from Lewis Hamilton after trailing for a handful of race weekends. The gap, though, is very marginal, with the post-Dutch GP showcasing a 3-point lead for the Dutchman.
Similarly, Bottas regained his P3 from Lando Norris, who held onto that position with help of impeccable consistency. Unfortunately, the fact that the Briton failed to score over the third consecutive race weekend has aided Bottas to claim the spot behind his teammate.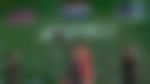 Down in P6, Charles Leclerc has managed to make a jump on his own Ferrari teammate, Carlos Sainz, with the gap now risen up to 2.5 points. Followed by the duo comes Pierre Gasly in P8, who leaped Daniel Ricciardo after pulling off a stunning afternoon at Zandvoort.
Esteban Ocon and Fernando Alonso are still battling for the crucial P10 in the championship with the gap now at a measly 2 points.
Change in constructors' positions following the Dutch GP
ADVERTISEMENT
Article continues below this ad
Mercedes have managed to pull away from Red Bull in the championship despite the Verstappen mastery; all thanks to Valtteri Bottas' vital podium and Sergio Perez's horrendous qualifying outing.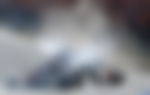 Down in P3, Ferrari have finally managed to oust McLaren, as the Maranello outfit built a gap of 11.5 points following a solid Dutch GP weekend. With the weekend at Zandvoort, AlphaTauri have brought down the gap to Alpine as well, with the numbers currently at 8 points.
ADVERTISEMENT
Article continues below this ad
Overall, both the drivers' and the constructors' standings are blazing hot, with too many battles to keep an eye on through the field. Hence, are we in for more such changes following the race weekend at Ferrari's den, Monza? Well, we'll know soon enough.
Watch Story: Biggest Crashes From 2020 Featuring Leclerc, Vettel & Grosjean