Verstappen Mind Games 'Starting to Get to' Lewis Hamilton
Published 06/01/2021, 2:25 AM EDT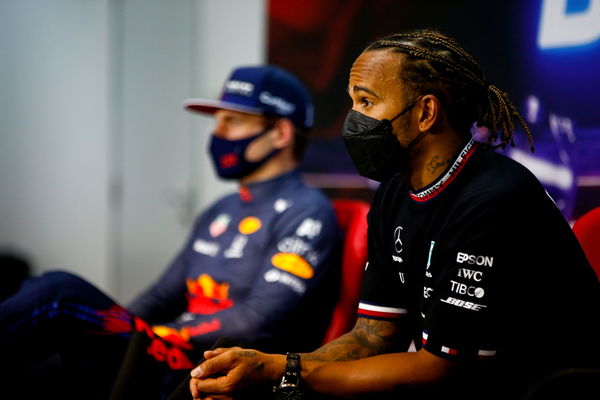 ---
---
Lewis Hamilton hasn't dealt with the taste of rivalry over the past few years, having enjoyed a dream title run with Mercedes, with the least amount of pressure.
ADVERTISEMENT
Article continues below this ad
However, it seems like Max Verstappen has caught the 7-time world champion off-guard this year, with their rivalry boiling up over each passing race weekend.
What's more, Formula 1 senior writer, Lawrence Barretto, is noticing a "distinct difference" with Hamilton this season following a conversation he had with the Briton before the weekend in Monaco.
ADVERTISEMENT
Article continues below this ad
Also, there has been a war of words between the two title rivals since the start of Monaco GP. Hence, the frustration that Hamilton portrayed after the rather horrendous race, where he almost found himself being lapped by Verstappen, was over the roof.
Therefore, Lawrence reckoned that Verstappen's words are also "getting to" Hamilton as well apart from the mounting on-track pressure.
The digs are starting to get to Lewis Hamilton
During a podcast, Lawrence opened up that there has been a wild change in conditions around Hamilton this season. And it looks like the Mercedes driver is evidently under pressure from Verstappen, despite the former's constant denial.
"I've noticed a distinct difference with Lewis," Lawrence told the 'In the Fast Lane' podcast.
"I felt in the last couple of races, he's maybe feeling a little bit more. He's feeling the pressure. I say that because I asked him in Monaco on Thursday, 'Is Max pushing you? Is he pushing you to another level?'
"And he was like, 'No! I'm the only one who pushes myself to another level.'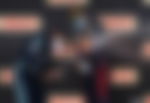 "That's the difference here. I think the difference is it's the little things, little moments in time where I'm starting to get the impression that some of the chatter, the dig are starting to get to Lewis."
Prior to the 2021 season, the only potential threat that Hamilton had to handle was from his teammate, Valtteri Bottas. And yes, the latter did enjoy impressive starts to selective seasons.
But, Hamilton's consistency was no match for the Finn, as the Mercedes' star driver went on to win titles without showing any signs of weaknesses.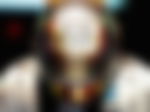 Hamilton had a little bit in his pocket
Lawrence opined that the feeling of being under pressure might feel new for Hamilton, considering he hasn't been a part of such rivalries in years.
"I think that you know, early on, he always thought he had a little bit in his pocket where he, whatever Max said or whatever the rivalry or threat that came, Lewis always felt, 'no we've got enough,' you know."
ADVERTISEMENT
Article continues below this ad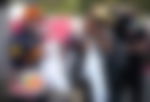 Overall, all eyes will be on Hamilton over the weekend in Baku. The Briton will invest every bit of his effort into beating the Dutchman one-on-one, which no longer seems to be a straightforward task.
Hence, will Hamilton's efforts pay off? Or will Verstappen continue to extend his championship lead against his rival?
ADVERTISEMENT
Article continues below this ad
Watch Story: Ugliest Moments in Hamilton-Rosberg F1 Rivalry