Verstappen Takes Lead of 2021 F1 Title Back from Hamilton With a Win at Dutch GP
Published 09/05/2021, 10:33 AM EDT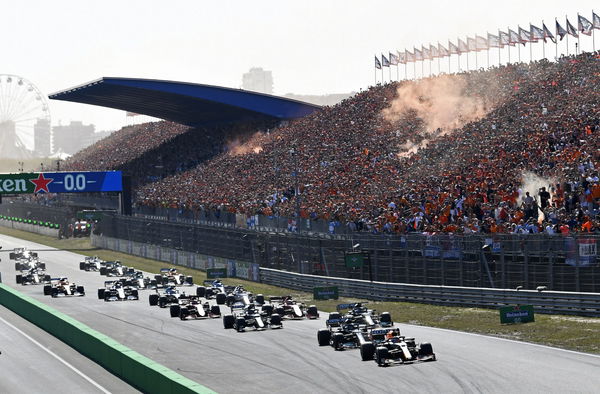 ---
---
Max Verstappen orchestrated an incredible afternoon at Dutch GP to clinch his seventh F1 race win of the 2021 F1 season. What's more, the Dutchman has regained his lead in the championship table after briefly trailing his title contender, Lewis Hamilton.
ADVERTISEMENT
Article continues below this ad
Behind the duo arrived Valtteri Bottas in P3, after failed attempt to sabotage Verstappen's race using different strategies. Pierre Gasly drove a pressure-free race to secure a very strong P4 for AlphaTauri, while his teammate, Yuki Tsunoda, ended up retiring from the race.
A lot of appreciation goes to Sergio Perez as well. Not only did he start from the pit lane, but also had to pit early on lap 4 after flat-spotting his tires. Despite such hardships, the Mexican made a series of incredible on-track moves to come home in P9.
ADVERTISEMENT
Article continues below this ad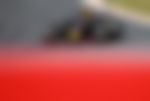 Race start at Dutch GP
18 drivers were on the grid, with Perez and Latifi having to start from the pit lane. Verstappen enjoyed a blistering start and managed to build a two-second lead within the first couple of laps. Down the grid, Alonso gained a couple of positions into P7 after using the banked turn 3 to his advantage on lap 1.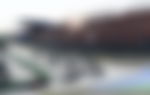 Contrastingly, Giovinazzi fell down the order into P10 after a failed attempt to overtake Sainz. Apart from the two, there was hardly any mix-up amongst the grid, as most of the drivers remained glued to their respective positions by the end of lap 1.
First round of pit stops
Schumacher was the first driver to demand the services of the pit crew after suffering front-wing damage and ended up being lapped by the race leader as early as lap 3. Soon, Perez followed the German into the pits after locking flat-spotting his hard tires.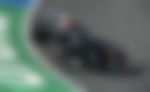 After a short stint on the soft tires, Vettel too dove into the pits for a set of hard tires and came out behind Perez in P19.
On lap 21, Hamilton opted to pit for a set of medium tires after failing to make it anywhere near the race leader. Hence, to avoid the Briton from pulling off the undercut successfully, Verstappen pitted on the very next lap.
Verstappen vs Hamilton
While both Hamilton and Verstappen pitted, the eventual race leader, Bottas remained reluctant against pitting. And the Mercedes duo ended up sandwiching Verstappen.
Consequently, Bottas received a radio message to defend against the Dutchman. However, it took Verstappen just over a lap to leap past Bottas on the main straight.
After briefly being the team player, Bottas soon pitted for a set of medium tires after an impeccable 32-lap stint on soft tires. So, did Mercedes' strategy work out?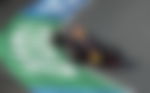 Hardly, as Verstappen yet again managed to blow up the gap between himself and Hamilton.
On lap 40, Hamilton attempted yet another undercut on Verstappen, but Red Bull yet again responded on the very next lap. Only this time, Hamilton was on a fresh set of medium tires while Verstappen was on hard tires. Nevertheless, there was nothing Hamilton could do against the pacy Dutchman.
Retirements from the Dutch GP
Mazepin was the first driver to retire from the race on lap 44 for unknown reasons. The Russian dove into the pits as the Haas crew wheeled his car back into the garage.
7 laps later on lap 51, Tsunoda was the second driver to be wheeled back into the garage.
Updated F1 Drivers' Standings
Max Verstappen—224.5
Lewis Hamilton – 221.5
Valtteri Bottas – 123
Lando Norris – 114
Sergio Perez – 106
Charles Leclerc – 92
Carlos Sainz – 89.5
Pierre Gasly – 66
Daniel Ricciardo – 56
Esteban Ocon – 46
Fernando Alonso – 44
Sebastian Vettel – 35
Yuki Tsunoda – 18
Lance Stroll – 18
George Russell – 13
Nicholas Latifi – 7
Kimi Raikkonen – 2
Antonio Giovinazzi – 1
Mick Schumacher – 0
Nikita Mazepin – 0
ADVERTISEMENT
Article continues below this ad
Updated F1 Constructors' Standings
Mercedes AMG (Mercedes) – 344.5
Red Bull Racing (Honda) – 332.5
Scuderia Ferrari (Ferrari) – 181.5
McLaren (Mercedes) – 170
Alpine (Renault) – 92
Scuderia AlphaTauri (Honda) – 84
Aston Martin Racing (Mercedes) – 53
Williams (Mercedes) – 20
Alfa Romeo Racing (Ferrari) – 3
Haas (Ferrari) – 0
Overall, neither Verstappen nor Hamilton is letting up in the championship battle, with the latter finally managing to retake the lead after the back-to-back miseries at Silverstone and Hungaroring.
ADVERTISEMENT
Article continues below this ad
Now, the focus shifts from the Dutch GP to the final race weekend of the ongoing triple-header at Monza, but can Verstappen continue to dominate against his championship rival?
Watch Story: What Are Sprint Races & Where Will They Be Held?