Verstappen's Bewitching F1 Undercut on Hamilton at French GP Reminiscent of Schumacher: Hill
Published 06/23/2021, 7:00 AM EDT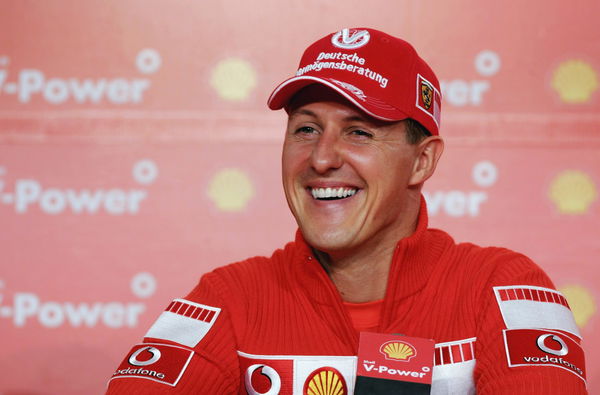 ---
---
One of the main talking points in the French Grand Prix was Red Bull's strategy to beat Mercedes. The power of the undercut worked wonders for the Austrian outfit, with Max Verstappen taking an unlikely victory ahead of Lewis Hamilton in Le Castellet.
ADVERTISEMENT
Article continues below this ad
Although the next race in Austria is this weekend, former F1 driver Damon Hill reflected on the events in Circuit Paul Ricard. He highlighted how Red Bull got the jump on Mercedes, while bringing back his battles with Michael Schumacher.
Damon Hill relates the situation with Lewis Hamilton to his battles with Schumacher
ADVERTISEMENT
Article continues below this ad
Despite a mistake on the opening lap, Verstappen benefitted from Red Bull's strategy to undercut Mercedes. Although the Dutchman was three seconds behind Hamilton before entering the pits in Lap 18, he reclaimed the lead after Hamilton pitted the very next lap.
Appearing on the F1 Nation podcast, Hill gave his views on Mercedes' strategy on the day. He believes Mercedes made a mistake with the timing of Hamilton's pit stop while Verstappen put on a quick out lap.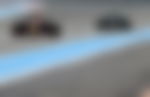 The Briton said, "The mistake they really made, I think, was not bringing Lewis in a lap earlier and also, in a moment they could do, after Valtteri. Also, he didn't do a quick enough in and out lap, because Max did an absolute stonker."
Hill related the events in Le Castellet to his racing days with Schumacher, who gained a massive advantage in pit stops. He said, "I mean, that used to happen to me with Michael Schumacher.
"We think we'd be leading the race, and then suddenly we do the pitstops and he'd be half a second, about twenty seconds down the road. We just couldn't work out how he did it."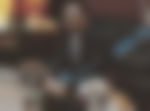 Hill: The undercut worked wonders in Le Castellet
While Red Bull's undercut helped them gain their first race win in France, Hill mentioned how McLaren benefitted from the same strategy. In addition, the 1996 world champion mentioned how Verstappen took advantage of Mercedes' failure to respond.
"We had the crucial three second gap that Mercedes thought was enough for them to avoid the undercut," said Hill.
"You saw previous examples with McLaren pitting early and jumping the Ferrari. There was obviously a massive undercut advantage.
ADVERTISEMENT
Article continues below this ad
"But, Valtteri comes in and prompts Max to come in and have a pit stop. Otherwise, he would've been overturned by Valtteri. So, it's really, really narrow."
With the French Grand Prix done and dusted, the season quickly shifts to Austria for the Styrian Grand Prix. Although the Silver Arrows fell further behind in both championships, they will look to come back stronger in the Styrian mountains.
Can Mercedes upstage Red Bull in their rivals' home race on June 27?
ADVERTISEMENT
Article continues below this ad
WATCH STORY: Inside Michael Schumacher's Car Collection