Verstappen's Track Limit Errors Got Bigger Publicity Compared to Me: Lando Norris
Published 05/20/2021, 11:21 AM EDT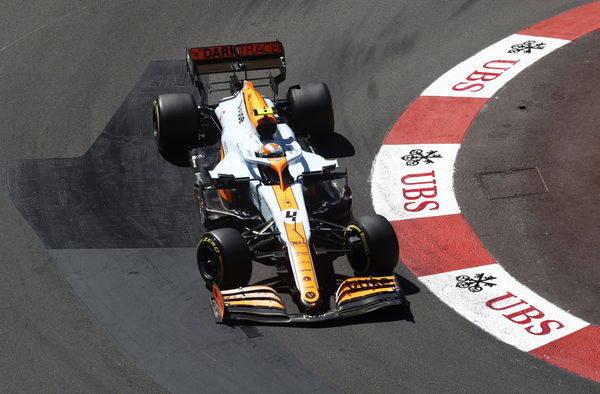 ---
---
Track limits have been a massive contentious point in recent races. One of the most high-profile victims was Red Bull driver Max Verstappen, who lost out on a race win due to a track limit-related penalty. However, it is easy to forget that several other drivers have also been caught out. Among them is McLaren driver, Lando Norris.
ADVERTISEMENT
Article continues below this ad
The Briton said, "I don't think it's any different to last year. It's just that Max has gone off a couple times and because they obviously get bigger news, it causes more controversy coming from someone who's going from pole position."
Having said that, Norris acknowledged that it is difficult to judge what defines breaching track limits. The theoretical idea is to punish a driver who gets an unfair advantage for an overtake or when they gain extra time.
ADVERTISEMENT
Article continues below this ad
It is also worth mentioning that the FIA cannot justify it by implementing certain rules like putting gravel on the exit of a corner. This is largely because F1 does not have exclusive access to every race track, and the alterations could affect other racing series.
Lando Norris insists that the rules have not changed
The Briton continued, "It's no different. The rules are exactly the same as last year. It's just that sometimes the stories are bigger because the people who have exceeded the track limits are going for a pole position or a podium, or a P3 like myself in Imola. Sometimes the fans watching feel sorry for them and that's when the stories get created. I didn't complain about what happened at Imola."
ADVERTISEMENT
Article continues below this ad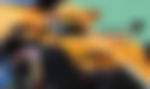 Lando Norris put up his hands and accepted the blame for his track limits mistake. All that he can do is move on and try not to repeat the mistake and cost himself again. However, he noted that whenever Max Verstappen made a mistake in qualifying or in the race going for fastest lap, Red Bull complained about it a lot.
Still, he knows that the drivers know that they have to respect the track limits, and the story ends there.
ADVERTISEMENT
Article continues below this ad