"Very Easy to Win a Race From the Front": Lewis Hamilton's Subtle Dig at Then F1 Champ Sebastian Vettel Deserves a Deep Revisit
Published 12/13/2022, 11:01 AM EST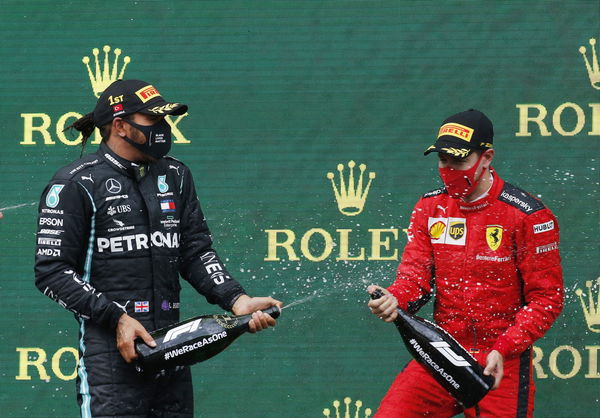 Lewis Hamilton mostly offers a thoughtful and fair viewpoint to any question. Ever since he came to F1, Hamilton has been considered a cool-headed individual but a relentless racer. Though some of his past comments often feel ironic. Especially when you revisit his views on the dominance of rival and friend Sebastian Vettel.
Back in 2011, Lewis Hamilton was not in the best place with his career. After winning the 2008 title, he and his team McLaren dropped the ball to Sebastian Vettel and Red Bull. After winning the 2010 championship, Vettel dominated the 2011 season. The German and his Red Bull RB7 were so fast that he sealed the title in Japan itself.
ADVERTISEMENT
Article continues below this ad
In an interview with an Indian media house – NDTV, the Briton spoke about how one can beat Vettel. This is from when Lewis was in India before the inaugural Indian GP.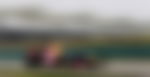 Hamilton said, "Beating Sebastian [Vettel] is not just about cars, it is about the rest of the package as well. It is about focus, it is about confidence, it's about doing the job."
"You know he's starting, he starts a lot of races at the beginning, at the front [of the grid]. And then it's very easy generally to win a race from the front without any trouble."
Given how Lewis's career panned out since then, it makes his statement quite ironic. Hamilton himself has dominated several races from the front of the grid, as Sebastian Vettel did in 2011.
Hamilton's comments came just before Vettel's title-winning weekend in Japan. Ironically, Lewis himself had several such early title deciders in later years, reflecting his dominance.
How Lewis Hamilton dominated several times 'From the Front' like Sebastian Vettel
After 2011, Lewis Hamilton's career took a pivotal turn for the great. The Briton left McLaren and joined Mercedes in 2013. It has been his only team change to date and has secured him 6 world championships since then.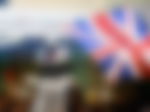 During this run, Hamilton dominated a lot of the seasons, with several pole positions and race wins. As of 2022, Lewis has the highest number of poles and wins in F1, both being 103. The majority of these poles have come with Mercedes.
Another combined record that the 7-time champion has is the most poles converted to race wins. Hamilton has converted 61 of his pole positions to race victories in his career to date. This reflects not just Vettel but even Hamilton has won several races from the front of the grid, specifically from pole.
ADVERTISEMENT
Article continues below this ad
To compare, Sebastian Vettel has got the same metric at 31 of his 53 race wins. To revisit Lewis's past comment that it is easy to win races from the front; it is a subjective topic. As there are several factors that can affect a pole sitter and a pole does not guarantee a win.
ADVERTISEMENT
Article continues below this ad
Watch This Story: Breaking down the intense Title battle between F1 rivals Lewis Hamilton and Sebastian Vettel
Nonetheless, both Hamilton and Vettel had their periods of domination in F1. And both of them deserve their race wins, irrespective of whether they came from the front, the middle, or the back of the grid. Do you like to watch drivers win races – from Pole? Or from outside the Top-3?
Edited By: Ranvijay Singh