Vettel Kept Raikkonen as Teammate Because He Wasn't Fast Enough: Former F1 Driver
Published 03/04/2020, 3:17 AM EST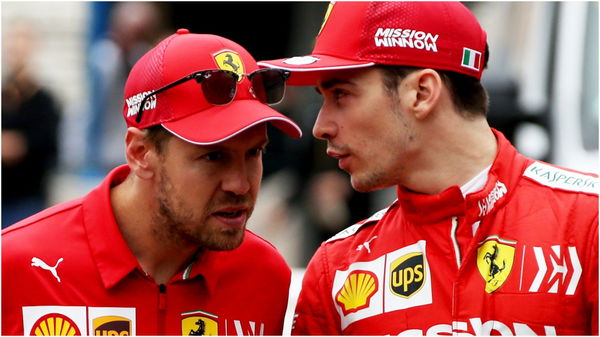 ---
---
Former F1 driver Christijan Albers had a strong opinion regarding the Ferrari driver lineup. The Dutchman was critical of Charles Leclerc's driving ability and also highlighted Sebastian Vettel's weakness.
ADVERTISEMENT
Article continues below this ad
Albers critical of Ferrari F1 drivers
Vettel and Leclerc had multiple run-ins on track in 2019. The pair were often at odds with each other in 2019 and this ultimately affected the team. Ferrari failed to capture either championship last season and had an additional problem in managing its drivers. When a team fails to function as a cohesive unit, everything starts to fall apart and the blowback can be severe.
ADVERTISEMENT
Article continues below this ad
Ferrari often claims it has the best driver lineup on the grid, but Albers disagrees. The Dutchman believes the pairing is dysfunctional and was vocal in his assessment of the duo.
Speaking to MBS News, Albers said:
"Vettel does have the speed, but he gets irritated when someone is just as fast," 
"That's why he wanted to keep Kimi as his teammate. For safety reasons."
Some believe Vettel prefers teammates who play the support role. Fans cite Mark Webber and Kimi Raikkonen as examples who played second fiddle to the German.
Albers also targeted Leclerc and critiqued his driving style.
"I think Leclerc always overdrives his car. It's a mystery to me how he constantly squeezes those times out while he drives so wildly.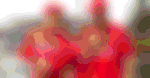 To be fair, there is some truth to this. Leclerc isn't the cleanest of drivers and tends to have a messy lap in qualifying. Despite the erratic driving, the Monegasque manages to clinch pole position.
Consider Singapore as an example. Leclerc made 3 mistakes on a single flying lap and still managed to grab pole by some margin. Leclerc's extraordinary one lap pace resulted in him taking 7 pole positions in 2019.
ADVERTISEMENT
Article continues below this ad
The Monegasque even out qualified Lewis Hamilton, who many consider to be one of the greatest drivers when it comes to qualifying in F1.
The Dutchman also commented on the effect of Vettel and Leclerc's rivalry on the team.
"If you look at the performance, it's just not good. That Vettel-Leclerc struggle has caused many problems and cost points."
ADVERTISEMENT
Article continues below this ad
Leclerc believes that there won't be any more clashes with Vettel, like the one in Brazil. Driver harmony will be key if Ferrari intends to dethrone Mercedes and recapture some of its lost glory.