Vettel, Mercedes, Ferrari, and Others Remember Ayrton Senna as F1 Returns to Imola After 14 Years
Published 10/30/2020, 11:45 AM EDT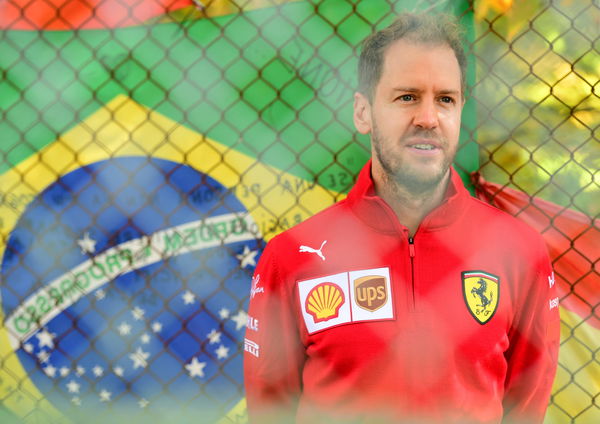 ---
---
Ayrton Senna is widely regarded as one of the best and most influential drivers in Formula 1. During his F1 career, the Brazilian had won three championships and millions of hearts around the world.
ADVERTISEMENT
Article continues below this ad
26 years ago, the racing legend suffered an awful fate racing at the Imola circuit. Senna lost his car's control and darted off track at 185mph straight into the concrete barrier. Debris went flying everywhere and Senna lost his life due to the accident.
This weekend, Formula 1 is going back to Imola after 14 years. Ayrton Senna is a personal hero for everyone in Formula 1. As a result, drivers and teams gave a heartfelt tribute to Ayrton Senna where he sits in solemn silence even today.
ADVERTISEMENT
Article continues below this ad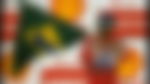 Formula 1 teams paying their tribute to Senna
Ayrton Senna is a personal hero of Lewis Hamilton. Senna's family gifted Lewis Hamilton Senna's iconic helmet when Lewis matched Senna's tally of F1 poles in 2017. Mercedes tweeted Senna's statue with a caption that translates to "Senna Always".
Sebastian Vettel also went to the Brazilian hero's statue to personally pay his respects. Ferrari uploaded a picture with Sebastian in front of flags hosted for Senna's honour.
McLaren F1 also uploaded a picture of their team looking at the statue across the Tamburello corner where Senna had his unfortunate accident. In 2017, McLaren had also unveiled the McLaren Senna sports car as a tribute to the Brazilian.
Alpha Tauri and Pierre Gasly also paid their respect to Ayrton Senna and Roland Ratzenberger. Roland was an Austrian rookie who also suffered a life-ending fatality during qualifying at Imola, 24 hours prior to Senna's accident.
The Legacy of Ayrton Senna
ADVERTISEMENT
Article continues below this ad
Ayrton Senna's accident was intensely emotional for the Formula 1 community. The incident of May 1, 1994, holds a special emotional place for legions of racing fans.
Michael Schumacher could not control himself and cried during the press conference after equalling Senna's record of race wins at Imola in 2000.
Ayrton Senna's unfortunate death led to many safety improvements in motorsport. This weekend at Imola will be emotionally intense for a lot of people.
ADVERTISEMENT
Article continues below this ad
With his character, personality, achievements and charity, Ayrton has left a legacy that is simply unforgettable. Ayrton Senna continues to live in our hearts and will never be forgotten.