Vettel: Modern Day F1 Rivalries Lacking 'Intensity'
Published 04/22/2021, 8:15 AM EDT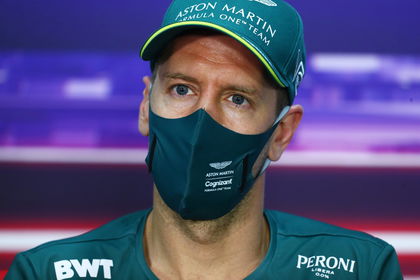 ---
---
The history of F1 has seen numerous rivalries, perhaps the most famous and indeed most intense one revolved around two F1 legends namely, Ayrton Senna and Alain Prost. The duo not only had pretty heated on-track battles, but even off-track ones. However, this level of feud may never be seen again. Or so thinks Sebastian Vettel. The German driver reckons the times have changed, and drivers are far more respectful and mature off-the track than their counterparts of yesteryear.
ADVERTISEMENT
Article continues below this ad
Comparing the rivalries of old with the more modern ones, Vettel sees a big distinction. He pins this evolution of rivalries on the progress of the modern world.
Speaking at the pre-race press conference at Imola, the Aston Martin driver said, "It was a different time. Nowadays, the whole world has matured, even if you have different interests, different opinions.
ADVERTISEMENT
Article continues below this ad
"I think we have grown up as people to be able to talk to each other despite different views on certain things."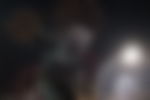 On-track battles have remained the same but off-track rivalries have disappeared, claims Sebastian Vettel
The 4-times world champion elaborated on his previous points saying, "Back then there was this intensity just because people weren't as tolerant as they are today and probably not as mature. So (there was) a lot of bitterness and hatred as well.
"We've come a long way since then to not have these intense fights anymore off the track. But on-track the fights are still very intense."
Vettel's statements shed some good light on the latest rivalry that seems to be developing between Max Verstappen and Lewis Hamilton.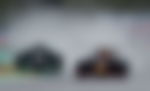 The duo were seen pushing each other to the tipping point on the track. However, off it there has always been a great deal of respect between Max and Lewis. However, there are some who believe this may change soon.
ADVERTISEMENT
Article continues below this ad
Nevertheless, it's unlikely the bitterness between two drivers would reach the levels of Prost and Senna. The pinnacle would rather be closer to the tension that was there during the Hamilton – Rosberg rivalry.
Irrespective of what happens in the future, fans can be thankful to see a two drivers going head-to-head week in week out. We have finally got a race for the title on our hands. Who will come out on top? Only time will tell.
ADVERTISEMENT
Article continues below this ad