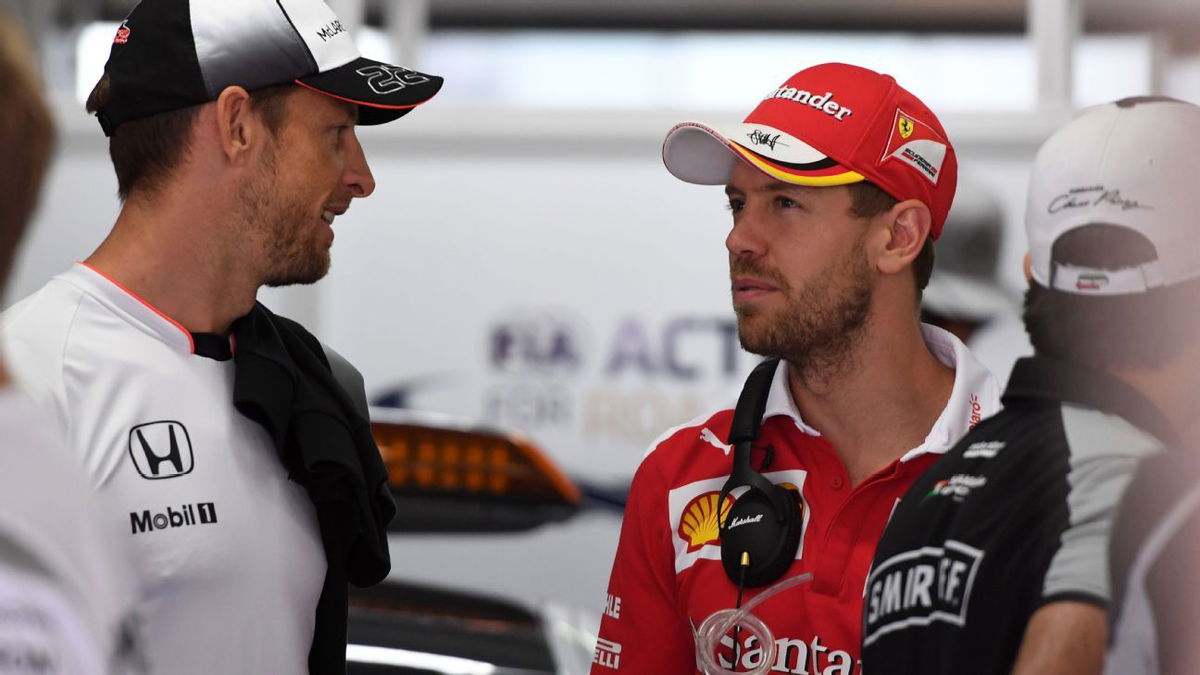 2009 F1 World Champion Jenson Button believes Sebastian Vettel and Charles Leclerc will get along in 2020. The duo's relationship was marred by incidents on track throughout last season. However, the Brit expects Vettel and Leclerc to work together to stop Mercedes domination.
Jenson Button on Ferrari
In 2019, Ferrari employed controversial team orders throughout the season. Some were tactful while some were unnecessary. Ultimately, however, they backfired and failed to achieve the team's primary goal. When Ferrari first announced Leclerc, fans were unsure of what to expect. Additionally, Mattia Binotto proclaiming that the team would favour Vettel, only made matters worse.
The crux of the matter lies in both men wanting to ascertain top status in the team. Ferrari is notorious for having a firm "number 1" and "number 2" in the team. Michael Schumacher and Rubens Barrichello, Fernando Alonso and Felipe Massa and most recently- Kimi Raikkonen and Sebastian Vettel. One could argue that all these scenarios had a stronger driver and difficult decisions must be made to win championships.
That resulted in both men not giving an inch and a giant headache for Ferrari.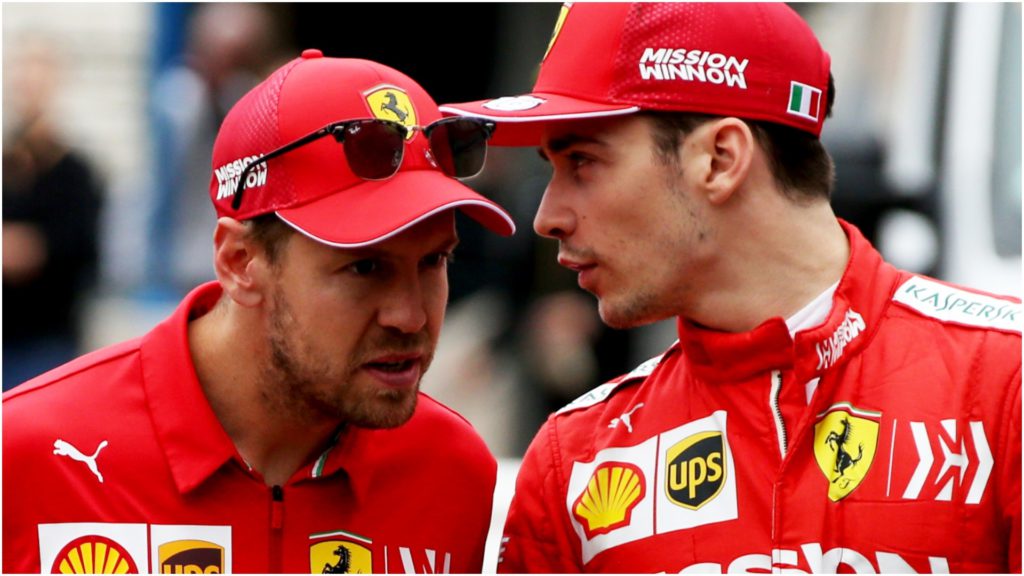 Button feels the drivers now know what to expect from each other in 2020. Having raced each other last season, both drivers will be aware of each other's weakness and strength. This, according to the Brit, could be key to maintaining a stable relationship in the upcoming season.
Can Vettel and Leclerc work together?
"I think last year they were both trying to find their position in the team. The new guy coming in, Charles Leclerc, and getting more pole positions than anyone, and Sebastian Vettel, the four-time world champion.
"Two very talented drivers and I think after that first year together now they can really work as a team and focus on fighting Mercedes, not just fighting each other.", said Button, speaking on Sky Sports.
Button, who has been teammates with both Fernando Alonso and Lewis Hamilton – took their driver pairing as an analogy.
In 2007, McLaren signed two new drivers in Fernando Alonso and Lewis Hamilton. Alonso, fresh off winning two World Championships was the expected leader of the team. However, Hamilton, still a rookie in F1, challenged the seasoned Spaniard right from the get-go.
That ultimately soured the relationship between the two and resulted in a few underhanded tactics being used. McLaren's internal squabbles cost them dearly and Ferrari went on to win the Drivers' Championship.
"I think Sebastian now understands how quick his team-mate is and I think they'll have a much better relationship this year. They obviously want to beat each other but I do think that pairing is very strong," said Button.
Sebastian Vettel and Charles Leclerc must work together to stop Mercedes from clinching a 7th consecutive championship.
Ferrari launched its 2020 car yesterday and has claimed to have gone to 'extreme' measures to perfect elements of the car. Will this bear fruit? only time will tell.