Vettel Puzzled by F1 Media Obsession Over Verstappen and Hamilton Crashing
Published 05/20/2021, 3:01 AM EDT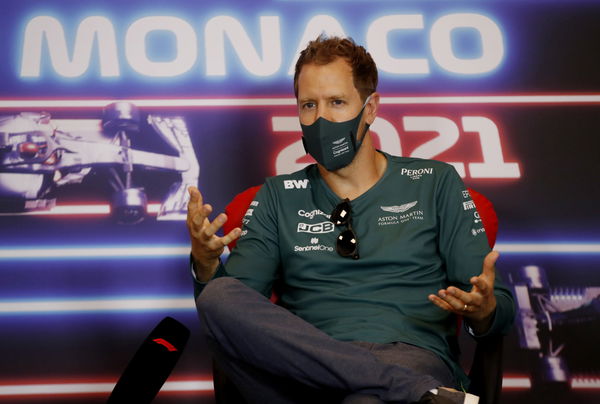 ---
---
In a recent interview, McLaren F1 boss, Zak Brown, opined that a collision between Lewis Hamilton and Max Verstappen looks pretty much imminent. As a follow-up to the American's comments, both the title contenders received a similar question during the press conference, which left Sebastian Vettel red-faced.
ADVERTISEMENT
Article continues below this ad
Monaco Grand Prix witnessed Vettel joining forces with Verstappen to take part in the press conference, earlier on Wednesday. And the Dutchman was asked to weigh in on Brown's comments about the two potentially coming together at some point this season.
But Vettel was unimpressed by the question and slammed their way of interviewing. He opined that collisions are not supposed to induce excitement.
ADVERTISEMENT
Article continues below this ad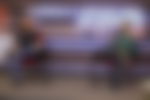 Instead, excitement should surround the fact that neither of them came together in any of the last four races despite racing wheel-to-wheel.
"One thing that you don't see, people outside, I think journalists don't seem to understand how close it is sometimes and how easily things can go wrong," Vettel said.
"Without having any intention, I think, nobody goes into an overtake. Nobody wants to take the other car out or himself out. Because the risk of getting it wrong is just so high."
Don't know why you're excited for a crash: Aston Martin F1 driver
During the Monaco GP press conference, Vettel applauded the class that Verstappen and Hamilton have portrayed on the track this season.
"I think it shows the class that they both have," he said according to RacingNews365. "So I don't know, I don't see why you're so excited to wait for a crash. I think you should be so excited that they managed to race that closely and intensely without crashing.
"I think that's the skill, not crashing. So I know for you, it's more exciting when there's bits flying. But for us, I think we get a blast by managing to be right on the edge. And mastering that."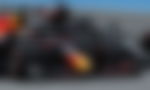 The rivalry between the duo has been drastically rising over the past few races. And Verstappen's history suggests that he may fall as the root cause for potential crashes with the Briton this season. However, in reality, that doesn't seem to be the case.
ADVERTISEMENT
Article continues below this ad
Verstappen is looking far more matured this season. Moreover, with everything to lose, the Dutchman has been rather cautious when overtaking, and his level of acceptance, too, has gone up a notch.
Hence, amidst such a changeover in character and approach, how far can Verstappen succeed this year? Will he manage to sustain the pressure on Hamilton till the very end of this F1 season? Only time will tell.
ADVERTISEMENT
Article continues below this ad