Vettel vs Alonso and 4 Other F1 Rivalries Which Could Define 2021
Published 01/05/2021, 9:36 AM EST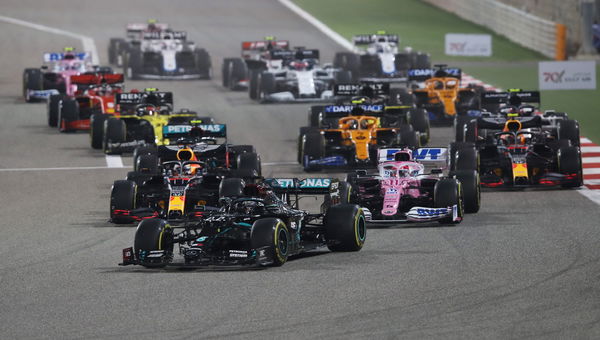 ---
---
The 2021 F1 season is still a fair way away. Doubts continue to persist over the venue of the season opener, and even the pre-season tests are more than a couple of months down the line. However, that's no reason to feel down.
ADVERTISEMENT
Article continues below this ad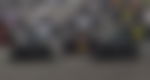 The 2021 campaign promises to be an interesting one. There will be different driver lineups, new liveries, new(ish) cars, new circuits, and a lot more.
ADVERTISEMENT
Article continues below this ad
So, to vet your appetite, here we have a list of the best F1 rivalries to look forward to in the upcoming season.
Sebastian Vettel vs Fernando Alonso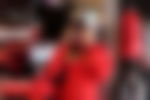 Admit it, this is the F1 rivalry fans are looking forward to the most. Fernando Alonso is returning to the sport with Alpine after three years. On the other hand, Sebastian Vettel is coming off his worst ever season in the last 12 years.
Both of them may not be at their absolute peaks. However, they do have a combined six world titles between them and some spicy history to go with that too.
With Vettel moving to Aston Martin, he should be right in the thick of the mid-field battle alongside the Spaniard. This battle should prove to be intense yet fun.
Lewis Hamilton vs Max Verstappen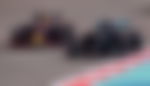 The other big rivalry will most likely be a title-deciding battle. It may heavily favor the seven-time world champion, considering he's in superior machinery. However, over the last few years, Max Verstappen has shown himself to be a special talent and a definite future world champion.
If anyone can take the fight to the recently knighted F1 great, it has to be the Dutchman. Sure, he'd need to have a bit of luck go his way, but if the track suits the Red Bull, then there's every chance Max can give Lewis Hamilton something to think about.
Max Verstappen vs Sergio Perez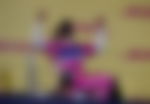 This is the first of our three teammate rivalries that you should definitely keep your eye on. If Verstappen is not going to be mixing it up with Hamilton, he'll definitely want to dominate his new Red Bull teammate, just as he had done with Pierre Gasly and Alex Albon.
The Red Bull car is one of the toughest to master on the grid, as was evident in the failings of Albon and Gasly. However, Sergio Perez brings something different to the table that his two predecessors didn't possess. Experience. A lot of it, that too (191 races to be precise).
Moreover, Checo is coming off his best-ever season in F1, which included not one but two podium finishes, including a magical win in Bahrain.
This might be his last chance in top F1 machinery and for a man who has spent years toiling in the mid-field, you can be sure that he'll want to take the battle to Max instead of being pigeon-holed into a 'number 2' driver.
Charles Leclerc vs Carlos Sainz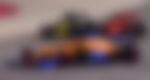 The battle between these two Ferrari drivers is one you wouldn't want to miss. Charles Leclerc proved to be quite the force in his maiden campaign with the Scuderia and despite having a poor car last year, blitzed his teammate Vettel in the race as well as in qualifying.
His teammate this year will be Carlos Sainz. A man who undoubtedly possesses the talent and consistency, but took the long route to get to a top F1 team after slipping under the radar for a few years.
The Spaniard, being the senior driver at McLaren, stepped up to the plate and not only made a name for himself but also resurrected the historical team in the past two years. It'll be interesting to see if Leclerc can achieve the same amount of domination over Sainz or whether the script will be inverted.
Daniel Ricciardo vs Lando Norris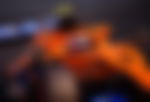 Now, on the face of it, this may not even sound like a rivalry. Daniel Ricciardo and Lando Norris will be a well-watched pairing no doubt, but that may be for reasons other than racing.
ADVERTISEMENT
Article continues below this ad
However, you can't let their funny demeanor fool you. At the end of the day, F1 is all about racing. Ricciardo and Norris will be in an intense mid-field battle against a number of drivers, but beating their teammate would be a solid measure of where they stand as drivers and more so where McLaren would stand as a team.
Ricciardo is coming off an impressive campaign with Renault, taking them to two podiums. Norris, on the other hand, had a breakthrough year of sorts and showed that he is no pushover. He beat his more experienced teammate in qualifying and was always pushing Carlos in the races.
While the media may focus on their funny banter, fans better focus on the racing too because it promises to be a top-notch battle.
ADVERTISEMENT
Article continues below this ad
What other rivalries are you looking forward to in 2021? Leave a comment down below.