"Vettel's Announcement With Ferrari Sparked Everything" – Daniel Ricciardo Opens Up on Why He Signed Early With McLaren
Published 06/19/2020, 2:37 AM EDT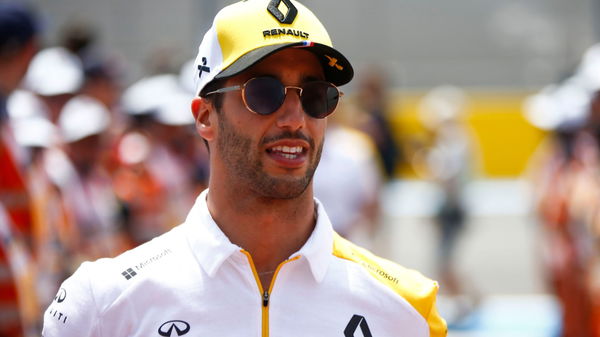 ---
---
A month ago, Daniel Ricciardo was announced as McLaren's new signing for the 2021 season. Many felt that the move had been made too early. People said he should have raced in a few Grand Prix's before he made the decision to leave Renault. Nevertheless, the decision was made by Ricciardo and no one could resent it since everyone agreed that it was a step in the right direction for the Australian. Now, Ricciardo tells us why he made the decision when he did.
ADVERTISEMENT
Article continues below this ad
Daniel Ricciardo claims that Vettel's departure was the main catalyst in his decision to move to McLaren so early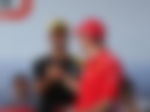 The Australian, Daniel Ricciardo was the lastest person to make an appearance on the 'F1 Nation' podcast. When asked why did he make the decision so early, Ricciardo said, "I think, obviously, Vettel's announcement with Ferrari kind of sparked everything. Then things were moving pretty quickly, obviously, around Carlos and all the other stuff. So I don't think – although it seemed like there was time- I don't actually think there was."
ADVERTISEMENT
Article continues below this ad
"If you start racing in July, which even then wasn't a 100% but say we did. You then got a few races – you're not going to find out in the first race or second race – so you're probably going to wait till August maybe even September, till you really know where everyone's at and by then, I think it felt like it was going to be too late to get something you were after."
However, Ricciardo said that leaving Renault wasn't an easy decision to make. He also stated that the decision to move to McLaren was less clear than the decision he made to move to Renault from Red Bull. Nevertheless, Ricciardo still has to don the Renault livery for another season. He's already begun testing the 2018 spec car to dust off the cobwebs. He'll be hoping for a better car this year and will be aiming for a podium before he departs.