VIDEO: Daniel Ricciardo Follows in Lewis Hamilton's Footsteps to Make His Debut in the Music Industry
Published 10/09/2021, 5:35 AM EDT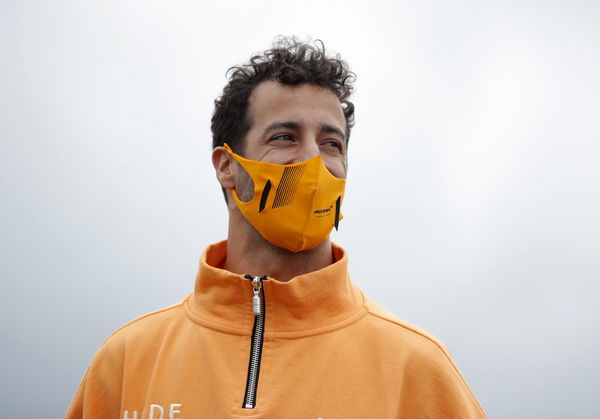 ---
---
Daniel Ricciardo is one of the best drivers of the grid; well-known for his skillful overtaking and iconic podium celebrations. However, Ricciardo may have discovered a new talent. Almost invariably seen with headphones on, the driver loves his music. Now, it looks like Ricciardo has set the cornerstone for his own music career.
ADVERTISEMENT
Article continues below this ad
His favorite band, the Gang of Youths, let Ricciardo try out some drums earlier in November last year. As Daniel got ready with his drumsticks, he said, "My musical career is taking off. This is what I've always dreamed!" 
ADVERTISEMENT
Article continues below this ad
Headphones on and drum set ahead of him, Daniel Ricciardo- Formula 1 driver, was now Danny Ric the drummer. After the exciting day in the studio 11 months ago, the new Gang of Youths song has been released. An observant eye can also spot the credit: Percussion: Daniel Ricciardo.
The excited rookie drummer took to his Instagram story to share the big news. "It's official, I made it into music!!" A noble first attempt; the song could well kick-start Ricciardo's drumming career. We could finally see the RedBull boy band get together or maybe a Lewis-Daniel collaboration? Who knows! The Grammy stage should get ready for shoeys soon!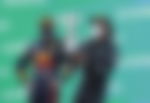 Daniel Ricciardo up for Turkish GP challenge
While getting ready to play the drums, Ricciardo says, " I don't think I'm fast enough." However, when it comes to getting his car on the track, Ricciardo is far from worried. After the second practice session on Friday, Ricciardo sat fourteenth on the timesheets, 0.5 seconds off his teammate; yet, the driver remains cool about it.
ADVERTISEMENT
Article continues below this ad
Explaining his place on the timesheets, Ricciardo explained he didn't set a typical lap in FP2 with the soft tires. "It was to go fast, but I'm not, yes, I wouldn't let's say, for the fans out there, for the fans of RIC 3, DR3, Daniel that is me, I wouldn't be concerned."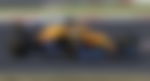 F1 data backs his statement; Ricciardo would have been at a level with Lando Norris if he had put his mini sectors together. So, Ricciardo is nonchalant. "I'm actually pretty relaxed. I think we know where we are… From a driving point of view, I actually had a lot of fun today."
ADVERTISEMENT
Article continues below this ad
As the Honey Badger reassures his fans that he'll be far from 14th, the qualifying session in Turkey will be the ultimate judge. McLaren has been on a good run; will it continue in Turkey? Only time will tell. Till then, we listen to 'the man himself' by the Gang of Youths, featuring our very own Daniel Ricciardo.
Watch this story: Ranking the Best Special Edition Liveries of Red Bull F1