VIDEO: McLaren Reveal Norris' Raw Emotions During Tumultuous Weekend at Sochi
Published 09/30/2021, 11:52 AM EDT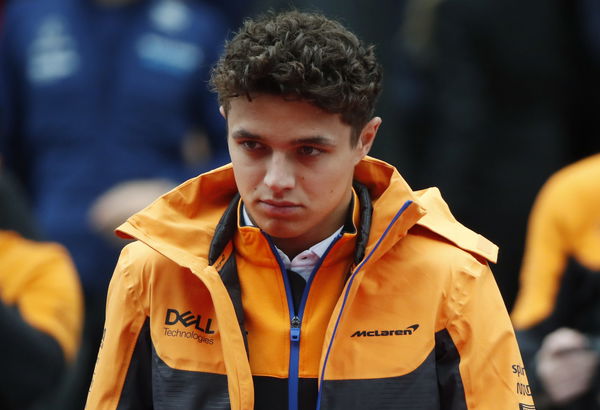 ---
---
The McLaren Unboxed videos are usually a treat for Papaya fans. After the film-like celebration of the Monza weekend and the heartwarming bonus homecoming video, the Sochi coverage guaranteed heartbreak, especially for Lando Norris fans. However, in a way, the video stands testament to the disparity of the sport; the emotional toll of the race candidly showcased.
ADVERTISEMENT
Article continues below this ad
The laughter at the beginning of the video plays a stark contrast to its quiet ending – a perfect portrayal of what the weekend was like at the McLaren garage. However, what remains a knife to the heart is Lando Norris' return to the garage after Sunday's race.
ADVERTISEMENT
Article continues below this ad
As Norris silently walked to his room, helmet still on, one can't help but feel for the driver. Dejected, Norris slammed his door shut, taking some time to recuperate before heading to the media pen. Wiping the tears off his face, Norris then left the garage.
Despite the sequence of events on Sunday, it goes without saying that Norris put up an incredible battle on the track. The interviewer conveyed Fernando Alonso's message to Norris: "that first win will come. It's only a matter of time." A statement that no one doubts.
McLaren shares Norris' emotions
The most touching aspect of the video was how much the team felt Norris' pain. Despite having lost some crucial points in the constructors' battle, it was clear that the team felt sorry for Norris and his missed milestone.
As the rain made its way to the track, his pit crew can be heard saying, "don't like this. Don't like it. Last thing we need." The collective "oh!" as the crew held their heads processing what had happened was a somber scene.
ADVERTISEMENT
Article continues below this ad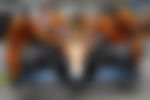 The heavy atmosphere at McLaren only goes to show how much of a team sport F1 is. Norris' sadness is just as intensely reflected on the faces of his team members.
However, McLaren will have a week's break to recoup before heading to the Turkish GP. The team have had an outstanding pace in the last two races and it is highly unlikely that they will slow down.
ADVERTISEMENT
Article continues below this ad
On the trajectory of securing their P3 position- podiums, and victories aren't over yet for the Woking outfit; seven rounds present seven opportunities for greatness. Unquestionably, McLaren will grab those opportunities with both hands.
Watch this story: From Drunk Gala to Dry Responses: Kimi Raikkonen's Funniest Moments