VIDEO: Prankster Tsunoda Tricks Verstappen & Perez in 'Faster Driver' F1 Debate
Published 08/29/2021, 7:46 AM EDT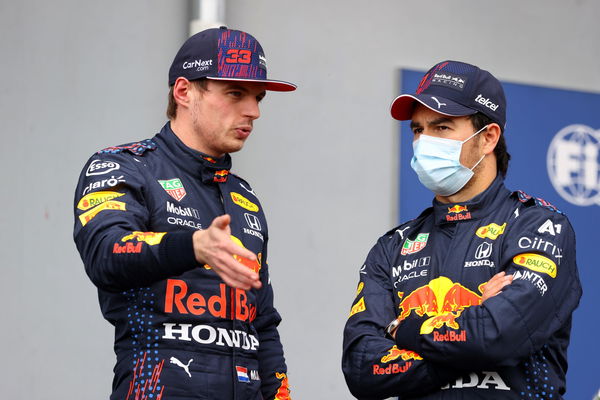 ---
---
As Honda parts its ways with Red Bull, it also misses an opportunity for a final race in Suzuka. Because of the race cancellation and Honda's farewell, the Red Bull team spent some time with Yuki Tsunoda trying to learn a few Japanese phrases. With the goal to learn something useful, Tsunoda turned the tables on them and played a little prank on Max Verstappen and Sergio Perez.
ADVERTISEMENT
Article continues below this ad
Having gained their trust a bit, Yuki made the Red Bull duo admit to something a little untrue. Yuki asks Max to turn to the camera and say "Yuki is a faster driver than me." Unbeknownst to Max, he nodded his head along as he enthusiastically repeated the phrase in Japanese. Verstappen even ended it with a strong double thumbs up.
ADVERTISEMENT
Article continues below this ad
Proud, Yuki moved to his next victim. Checo struggled with the words and put all his focus into learning the phrase. Eventually, the Mexican got it right; Yuki had the last laugh. The duo assumed the phrase praised Yuki's teaching skills and were pleasantly surprised at the true meaning. Checo even joked, "that's why I couldn't say it well!"
Verstappen leads the grid at Spa
Verstappen had tough competition from Norris and Russell in Qualifying, but eventually took his seat on the top. His first pole at Spa, Verstappen is happy with his result. With Sunday's weather in mind, he said, "I think if it's wet I don't mind if I start first because at least I should have clear vision but I just hope that we have a good and clean start."
ADVERTISEMENT
Article continues below this ad
In contrast, his teammate Sergio Perez struggled with the wet track. Starting 7th on Sunday's race, Perez is confident he will make his way up the grid. "It's a shame but I'm still looking forward to tomorrow as with the weather anything can happen and so there's plenty of opportunities."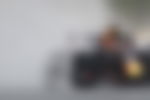 The sister team had contrasting results as well. Gasly sits comfortably in 6th while Tsunoda struggled; finishing 17th on the timesheets. The Japanese rookie said, "today the conditions in qualifying were definitely not easy, especially as I don't have a lot of experience driving in the wet in a Formula 1 car."
ADVERTISEMENT
Article continues below this ad
As the rain poses a problem on the challenging grid, drivers are both excited and fretful of the race ahead. With a welcome change in the top 5, the first laps of the race are sure to be an interesting battle.
Watch this story: Ugliest Moments in Hamilton-Rosberg Rivalry.