VIDEO: Red Bull Enters the Guinness Book of World Records by Flying a Plane Through a Tunnel
Published 09/05/2021, 4:46 AM EDT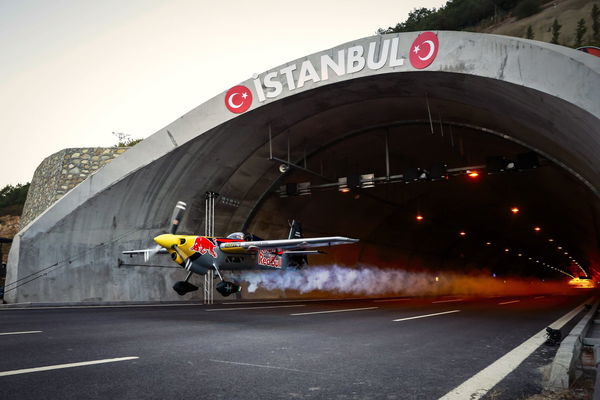 ---
---
The energy drink giants, Red Bull, are arguably one of the best in their industry. Although, the Austrian-based company is not just popular for its beverage but are also better known for their two F1 teams (Red Bull Racing, AlphaTauri), four football teams (Leipzig, Salzburg, New York, and Brasil), and an infinite string of x-sports events.
ADVERTISEMENT
Article continues below this ad
The Red Bull teams have been extremely successful in their respective sports and now they have another accomplishment to their name as they entered the Guinness Book of World Records by flying past through two tunnels near Istanbul.
ADVERTISEMENT
Article continues below this ad
No one has previously ever flown an airplane through a tunnel and now Dario Costa, an Italian stunt pilot, teamed up with Red Bull to become the first person to fly a plane through two tunnels.
With over two decades of flying experience under his belt, the 41-year-old covered a distance of 2.26km at an average speed of 245 KMPH in less than 44 seconds. Dario Costa's modified Zivko Edge 540 race plane was merely a meter (3.28 feet) above the ground and had only 4 meters on either side.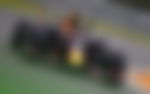 The stunt took place on Saturday, 4 September 2021 in the morning near Istanbul on the Northern Marmara Highway in the Çatalca district.
Watch Story: From Shocking Lewis Hamilton Crash to Ferrari Pit Stop Blunder: Most Sensational Moments in Bahrain GP History
I'd never flown in a tunnel in my life: Red Bull pilot Dario Costa
As quoted by the official Red Bull website, when asked about his experience after claiming a Guinness World Record for longest tunnel flown through with an airplane, Dario Costa replied: "Everything seemed to be happening so fast, but when I got out of the first tunnel, the plane started to move to the right and in my head, everything slowed down in that moment."
"I reacted and just focused on getting the plane back on the right path to enter the other tunnel. Then in my mind, everything sped up all over again."
ADVERTISEMENT
Article continues below this ad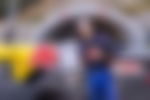 "I'd never flown in a tunnel in my life – nobody had ever done it – so there was a big question mark in my head whether everything would go as we expected. It was a big relief, of course, but big, big happiness was the main emotion. For me, it's another dream come true," concluded Dario Costa.
The aforementioned feat is truly remarkable and fans of F1 have taken notice given Red Bull's presence in the sport.
ADVERTISEMENT
Article continues below this ad