Villeneuve Claims Verstappen Has Not Been as Aggressive as Rosberg Against Lewis Hamilton
Published 06/02/2021, 5:38 AM EDT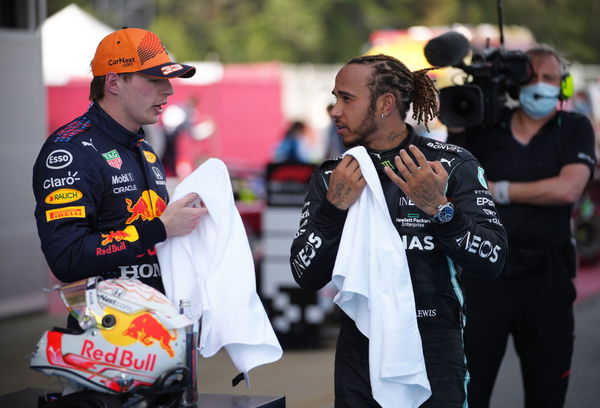 ---
---
The incredible duel between Lewis Hamilton and his childhood rival, Nico Rosberg, once lit up the sport of F1 during the mid-2010s. Now, after five years, the sport has arrived at the next dose of rivalry. Only this time, it's the ever-dominant Hamilton facing an aggressive Max Verstappen.
ADVERTISEMENT
Article continues below this ad
Of course, there have been signs of similarities between the ongoing rivalry and the intense Mercedes duo rivalry. However, former world champion, Jacques Villeneuve, is convinced that it would be unreasonable to compare the two rivalries.
What did Villeneuve say?
ADVERTISEMENT
Article continues below this ad
Speaking to Motorsport Magazin, Villeneuve reckoned that Verstappen hasn't been as aggressive as Rosberg against the seven-time world champion.
"Lewis has done the same thing with Nico in the past. Aside from the fact that he always did it to the point where people would have thought he was doing it on purpose," he said.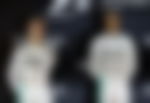 "That was the little difference between him and Nico back then. It was obvious with Nico, not with Lewis. Now that's what Max is expected. That's why you see it that way because you expect it."
Villeneuve further opined that neither of the drivers have exceeded the limit against each other despite portraying a tinge of aggression.
"No, I don't think so. Lewis is pretty good, but he usually keeps it clean. He's going right to the limit. It looks relaxed, but it isn't. You're both very good at it," the Canadian added.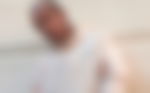 Can Lewis Hamilton and Verstappen obstruct the rivalry from getting out of hand?
Ever since the Bahrain GP, Hamilton had steadily been building up a decent lead against Verstappen until the start of the Monaco GP.
The classic streets of Monte Carlo, though, ended up leaving Mercedes out of shape, as Hamilton struggled to cherish, ultimately ending up in a measly P7.
Verstappen grabbed onto the golden opportunity to lead the championship table for the first time in his career. But, now comes the bigger problem.
ADVERTISEMENT
Article continues below this ad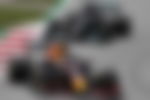 There is a high possibility that Hamilton might up his aggression in a bid to regain that championship advantage from the Dutchman. Hence, there is no guarantee that their rivalry will continue to remain clean until the end of this season.
One bad decision is all it takes to create an unsettling situation between the two. So, will the duo let the rivalry get out of hand? Could this pan out to be one of the most intense rivalries in F1 history? Only time will tell.
ADVERTISEMENT
Article continues below this ad
Watch Story: Biggest Pitlane Mishaps Feat. Hamilton, Verstappen & Raikkonen