Villeneuve Explains Why Lewis Hamilton & Max Verstappen's F1 Rivalry Can't be Compared to Prost-Senna
Published 05/30/2021, 3:03 AM EDT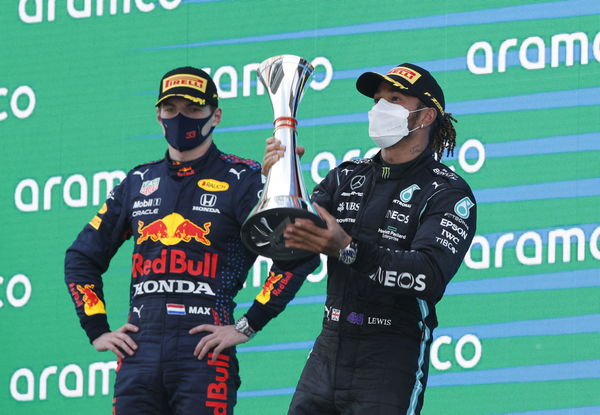 ---
---
The Ayrton Senna – Alain Prost rivalry was one of the most talked-about clashes in Formula 1, which hit its peak when they lined up alongside each other at McLaren over the 1988 and 1989 seasons. Now, fans are starting to compare such an intense rivalry with the ongoing Lewis Hamilton – Max Verstappen duel.
ADVERTISEMENT
Article continues below this ad
However, former F1 driver, Jacques Villeneuve, opined that the Senna-Prost duel is incomparable. Why, you might ask?
Well, the Canadian pointed out that Senna and Prost had resentment towards each other off the track, which is nowhere to be seen in the 2021 season title fight.
ADVERTISEMENT
Article continues below this ad
What did Villeneuve say?
Speaking to Motorsport Magazin, the 11-time Grand Prix winner stated that Verstappen and Hamilton have so far respected each other on and off the track, which was never the case with Prost and Senna.
Furthermore, Villeneuve reckoned that only the Hamilton-Rosberg rivalry at Mercedes reminded him of the unforgettable McLaren duel.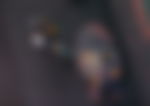 "No! If you look at Senna versus Prost, a lot has happened outside of the car. Senna vs. Prost could have happened when it was Nico," he said.
"When there was real enmity that doesn't exist now. The gladiator side, the resentment outside the car isn't there. Let's wait and see. Senna and Prost had seven titles together!" Villeneuve added.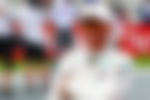 Prost and Senna were teammates, unlike Lewis Hamilton and Max Verstappen
Villeneuve felt that the in-team conflicts are missing in the ongoing battle, with two drivers racing for different teams.
ADVERTISEMENT
Article continues below this ad
"Leclerc can also be in a fight if the car works. It's not like it was back then. In addition, Prost and Senna were teammates," he said.
Although Villeneuve's claim seems fair enough, for now, all it takes is a collision to turn things around between Hamilton and Verstappen. It is still early days in the 2021 season.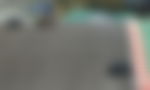 Hence, as we dive deeper into the season, the probability of such crashes taking place will stoop up, and that will re-kindle the much-talked Prost-Senna-like rivalry. But will Hamilton and Verstappen let the rivalry turn ugly?
ADVERTISEMENT
Article continues below this ad
Watch Story: Ugliest Moments in Hamilton – Rosberg F1 Rivalry