VOODOO MAGIC: Former F1 Calls Out Pirelli After Max Verstappen's Crash's Investigation
Published 06/16/2021, 5:53 AM EDT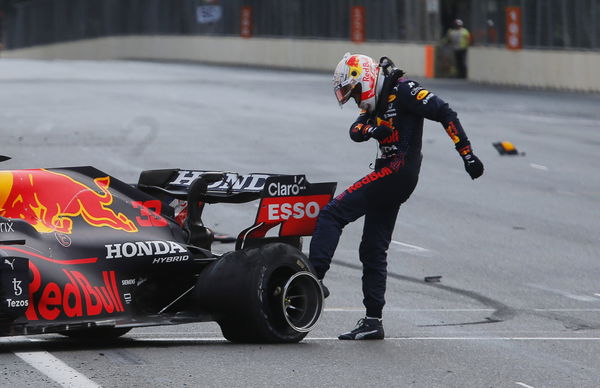 ---
---
Pirelli, the official tire supplier of F1, has concluded its investigation regarding the blowout at Azerbaijan Grand Prix last week.
ADVERTISEMENT
Article continues below this ad
The victims of this tire blowout at Baku were Aston Martin's Lance Stroll and Red Bull's Max Verstappen. Both were on the harder compound of tires and eventually crashed out of the race because of the blowout.
After a thorough examination, they have concluded that the incidents were 'circumstantial break of the inner sidewall' in the hard tires. But the results do not convince the 2009 world champion Jenson Button, who took to social media to voice his apprehension.
ADVERTISEMENT
Article continues below this ad
Watch Story: Biggest Pitlane Mishaps Featuring Hamilton, Raikkonen & Verstappen
FIA and Pirelli agreed on the new set of protocols to be followed in French GP
According to skysports.com, Pirelli Boss Mario Isola had initially revealed that the cause of the tire blowout was the debris on the track. But after further evaluation in Milan, Pirelli concluded the investigation and released a statement.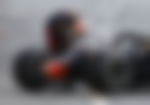 "The process established that there was no production or quality defect on any of the tires; nor was there any sign of fatigue or delamination," said Pirelli.
"The causes of the two left-rear tire failures on the Aston Martin and Red Bull cars have been clearly identified. In each case, this was down to a circumferential break on the inner sidewall, which can be related to the running conditions of the tire, in spite of the prescribed starting parameters (minimum pressure and maximum blanket temperature) having been followed," said Pirelli.
Jenson Button took to Twitter to voice his opinion on the Pirelli investigation. "So what was the reason for the failures then?! Aston and Red Bull stuck to the limits given, no cuts in the tire from debris and no defects or failure from Pirelli? Voodoo magic then I guess." said the 2009 world champion.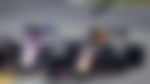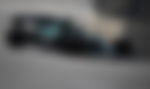 Can Pirelli stop these failures in 2022?
ADVERTISEMENT
Article continues below this ad
This is not the first time that Pirelli has investigated its tires. They had a similar issue in last year's British Grand Prix when Lewis Hamilton, Valtteri Bottas, Carlos Sainz all had tire failures.
In Mugello, Lance Stroll again had a puncture in a high-speed corner to crash into the barriers. These new generations, robust tires have been criticized for quite some time now.
They are too sensitive to temperatures and only work well in a certain window. Pirelli has announced that they will introduce 18-inch tires in 2022. They have conducted thorough tests to stop further tire failures.
ADVERTISEMENT
Article continues below this ad
What do you think? Can the new 18-inch tires in 2022 stop tire failures? Comment below to let us know.