W12 Revealed: Mercedes Unveil Core Livery of 2021 Car Before F1 Car Launch
Published 02/28/2021, 12:15 AM EST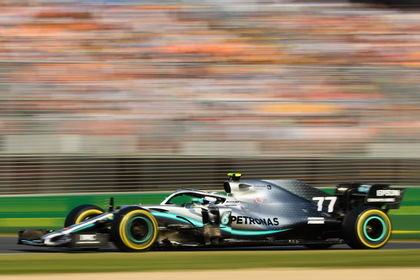 ---
---
Mercedes are prepping themselves up for the upcoming launch of their 2021 F1 car, W12, which is due early next week. And with just days away from the much-awaited event, the Silver Arrows potentially gave away the outline of the W12's livery.
ADVERTISEMENT
Article continues below this ad
Although the German outfit clarified that the image wasn't depicting the "real W12," the design does look pretty stunning.
Silver Arrows' striking livery concept
ADVERTISEMENT
Article continues below this ad
Mercedes posted an image on social media that portrayed the concept of their W12 livery. The car, unlike last season, doesn't seem to be entirely black.
Although the front end of the car is covered by black paint, the shades move into white as the focus shifts to the fins. On the sides, the classic 'Petronas' turquoise line runs along the bodywork.
And finally, the area around the engine intake is red. It looks like the branding of INEOS will be present on the top of the engine cover.
Of course, this isn't the actual livery of Mercedes' 2021 car, but who knows? This looks to be the perfect livery for the team and their respective sponsors.
The Silver Arrows moved to an all-black livery from the start of the 2020 season, and it looks like they will continue running with it through the 2021 season as well.
Only this time, there might be a consolidation between their classic silver color and the recently introduced black. And if that's the case, well then, Mercedes could be running a striking livery this year.
Mercedes set to unveil W12 on Tuesday
The Brackley outfit will be revealing their much anticipated W12 next week on Tuesday, as all eyes will be on the potential 2021 championship-winning beast.
Mercedes have been on the top since the dawn of the hybrid era, as none of the other teams stood a chance to fight the Silver Arrows.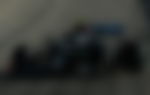 But that doesn't seem to be the case this time around, with Red Bull looking to be in a much more comfortable position, unlike last season.
ADVERTISEMENT
Article continues below this ad
From the looks of it, there is an imminent, intense battle between Mercedes and Red Bull on the cards, and thus, major uncertainty prevails over who is going to secure the title this year.
Will Mercedes retain their title and continue to dominate the F1 grid? Or will Red Bull rise up to be the first F1 team to beat the dominant Mercedes?
Well, let's see what the future holds.
ADVERTISEMENT
Article continues below this ad